Photos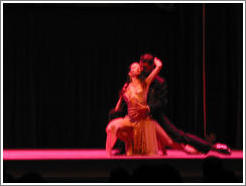 Buenos Aires (capital city)
(119 photos)


Mendoza (wine region)
(46 photos)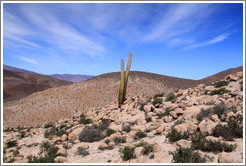 Salta (deserts and wine)
(146 photos)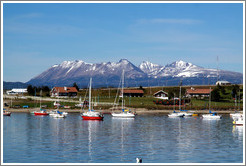 Ushuaia, Patagonia (southernmost city in the world)
(48 photos)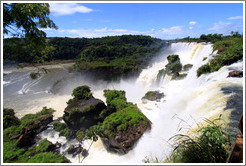 Iguazu Falls
(47 photos)
I lived in Buenos Aires for nearly a year and have visited several times as a tourist. As everyone knows, Buenos Aires is the epicenter of tango. Many also know that some of the world's best wines are produced in Argentina. What I didn't know was how interesting it is to visit the areas outside of Buenos Aires. With glaciers in the south, fantastically colored deserts in the center, and subtropical rainforest in the north, Argentina is large, diverse and surprising.

Some observations:
Argentines speak their own version of Spanish which, to me, is very beautiful, with Italian inflections. Many words have "naughty" double-meanings; it's better to avoid the word "coger" (one of the most common Spanish words) while in Argentina.

Residents of Buenos Aires (Porteños) are some of the most fashionable and good-looking people in the world. Many have European ancestry, especially Italian, Spanish and German.

There's some disagreement between economists and the Argentine government on true inflation rates. While the Argentine government reports single-digit annual inflation, economists have estimated that true values have been in the double digits for several years.

Tierra del Fuego, shared by Argentina and Chile, is the nearest continental landmass to Antarctica. Four species of penguin reside in Argentina.

The Argentine government declared the ISP Fibertel illegal. Fibertel refused to shut down operations. Both Fibertel and the Argentine government ran television commercials telling their side of the story.

Mendoza is Argentina's most famous wine region, but wonderful wines come from Salta and Patagonia, as well. My preferences: Torrontes and Tannat from Salta, Pinot Noir from Patagonia, and Malbec from Mendoza.

Each night in Buenos Aires, people called "cartoneros" cut open the bags of garbage that businesses and households leave out on the sidewalk, in order to pick out recyclables. Some cartoneros leave the non-recyclable garbage scattered on the sidewalks.

The most magnificent bookstore I've ever seen is El Ateneo on Avenida Santa Fe in Buenos Aires.