Ushuaia, at the southern tip of South America, is the southernmost city in the world. As well as being a charming city in its own right and a port of departure for Antarctica, Ushuaia is also a good base for visiting Tierra del Fuego National Park, the Martial Glacier, and a colony of Gentoo and Magellanic Penguins.
The City Itself
Surrounded by snow-capped mountains and the lovely Bahía de Ushuaia (Ushuaia Bay), this city of 60,000 inhabitants has one main street with restaurants, bars, and shops.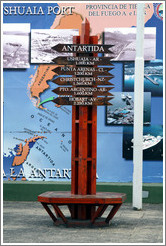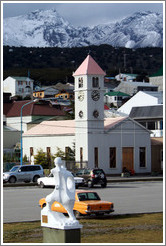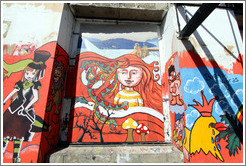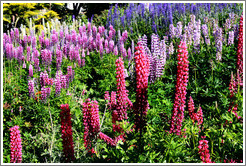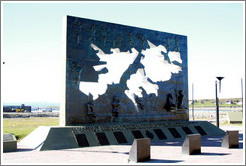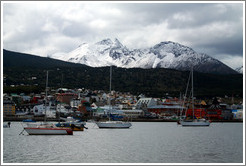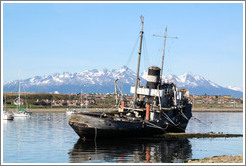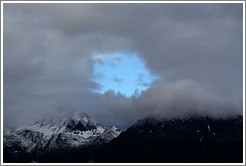 Tierra del Fuego National Park
This park has a surprising variety of terrain, from peat bog to glacier, lake to forest, bay to mountain. It's 11 kilometers to the west of Ushuaia, easily reachable by bus or train.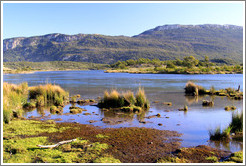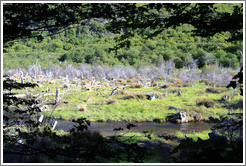 Martillo Island Penguin Colony
Many Magellanic Penguins and a few Gentoo Penguins are found on Martillo Island, near Ushuaia. Gentoo Penguins are also found in Antarctica; this is the northern end of their climatic range. Magellanic Penguins, on the other hand, are a South American species, residing along the coasts of Argentina and Chile, among other places. Interestingly, while Gentoo Penguins build nests for their young using stones, Magellanic Penguins instead create burrows in the ground.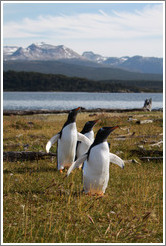 Martial Glacier (Glaciar Martial)
Seven kilometers from the center of town lies a chairlift (aerosilla) which you can use to reach the Glaciar Martial, an area with a few nice day hikes and great views of Ushuaia and the bay.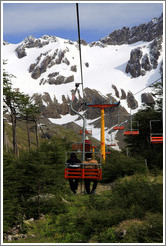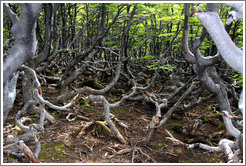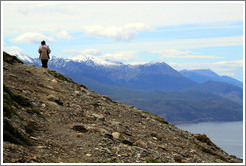 Maritime Museum (Museo Maritimo)
This extensive museum, housed in a former prison, has exhibits on Ushuaia's history, Antarctic expeditions, the old prison, art, animals, and more.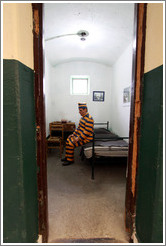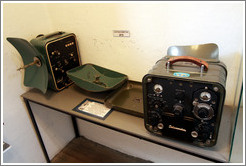 Harberton Ranch (Estancia Harberton)
Estancia Harberton was originally owned in the 19th century by Reverend Thomas Bridges, patriarch of Tierra del Fuego. It's probably more interesting if you take a guided tour of the interior, which I didn't do.