Newgrange, the largest passage tomb in Ireland (80 meters across) was built around 5000 years ago by the people who inhabited the land before the arrival of the Celts. At least five people were buried at Newgrange, but there may have been more; because Newgrange was not protected until the early 20th century, other remains and valuables were probably looted.

The inner chamber is completely dark except on five days centered on the winter solstice when light shines through an opening for a maximum of 17 minutes (on Dec 21), permitting the intricate carvings in the main chamber to be viewed.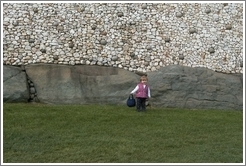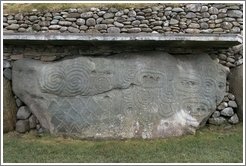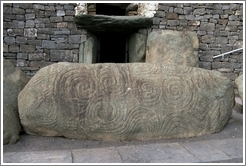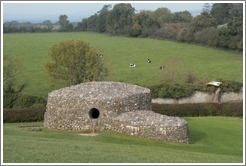 This was off to the side of Newgrange. I liked the cows in the background.