| | |
| --- | --- |
| | Seattle |



Home : One Article
---
Seattle is my home town, but after being away for more than 10 years, I've learned to view it with the eyes of a tourist. It's a beautiful, green city, surrounded by sea, lakes, and mountains. With 240 overcast days per year, Seattle is the most overcast city in the United States. But on a warm, clear summer day, Seattle may be one of the most breathtaking cities in the world.

Recommended activities for a one-week visit:

In the summer, you might enjoy a visit to Mount Rainier, Victoria Island (Canada), or the San Juan Islands. In the winter, you can ski at a nearby slope like Snoqualmie Pass.

The Space Needle is the landmark structure that defines Seattle's skyline, built in 1962 for the World's Fair. The 360-degree viewing platform at the top gives you a clear view of the city and the harbor.











The Pacific Science Center mainly holds exhibits for kids, but there is plenty to keep adults occupied for a few hours, including the planetarium, an absolutely amazing butterfly sanctuary (you get to walk around in a warm room surrounded by hundreds of calm, colorful butterflies), and an IMAX theatre. And some of the kids' exhibits can be fun too if you give them a chance!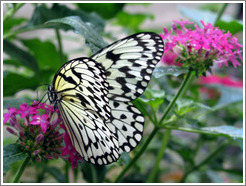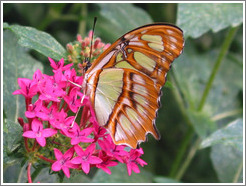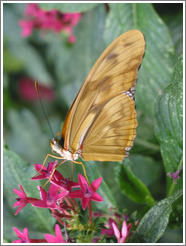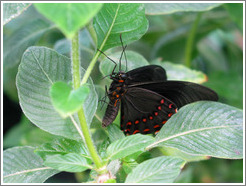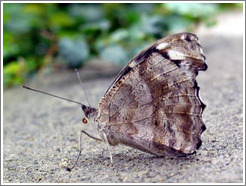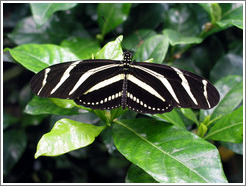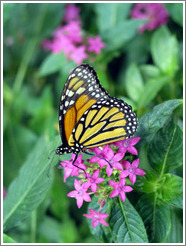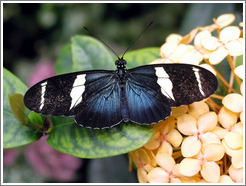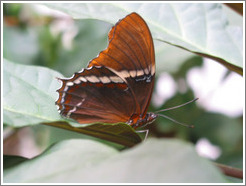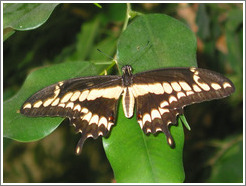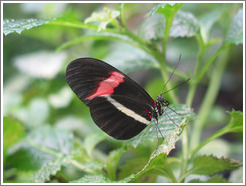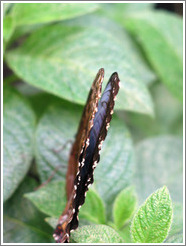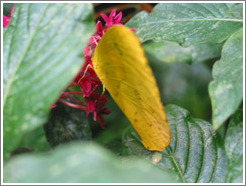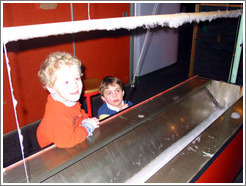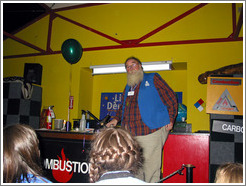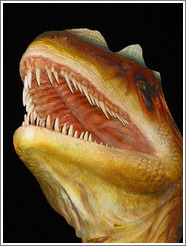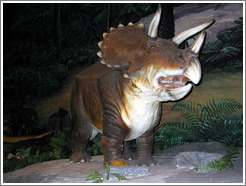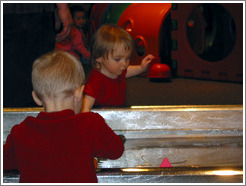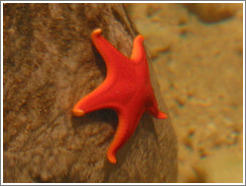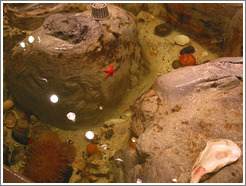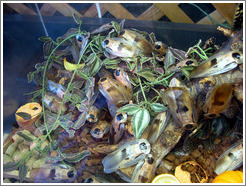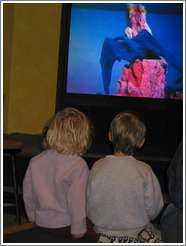 The Experience Music Project is a fun museum & more, for music-lovers of all tastes. There are rooms devoted to Rock, Soul, Punk Rock, Northwest Music (e.g., grunge), Disco, Jimi Hendrix, Techniques in Music Recording, Guitars, and more. You can't imagine the variety of artifacts they've collected, and they keep the viewing interesting by including videos and interactive elements. It's easy to spend 5+ hours here. (Info: www.emplive.com)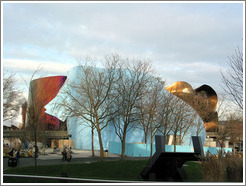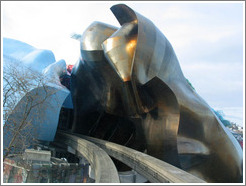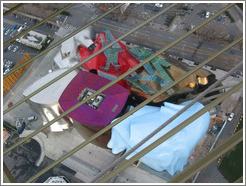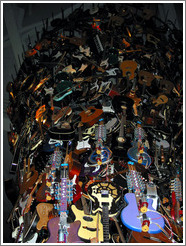 You can walk or take a streetcar along Seattle's charming waterfront. Popular destinations include the aquarium and harbor cruise (both described below), as well as Ye Old Curiosity Shop, a fascinating shop is more like a museum funded by purchases. The Ye Old Curiosity Shop collection includes two mummies, various old entertainment machines (fortune teller, personality detecter, ...), and much more.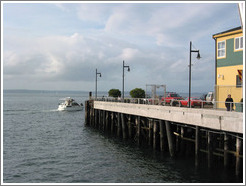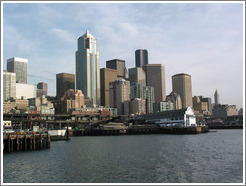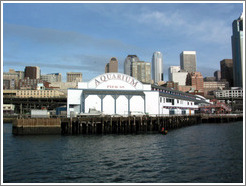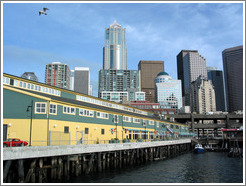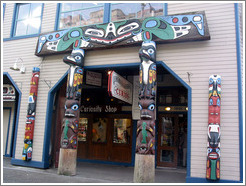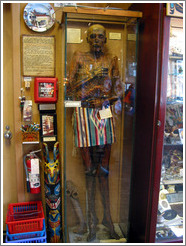 From Pier 56 on Seattle's waterfront, you can take a cruise of Elliot Bay. This 90-minute trip will give you lovely views of the city and teach you about Seattle's history and industry.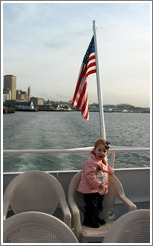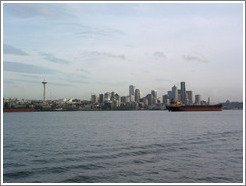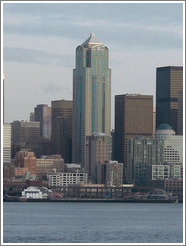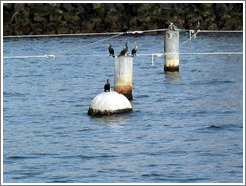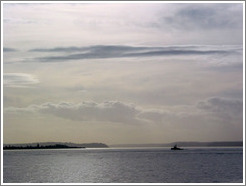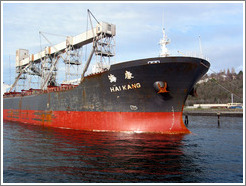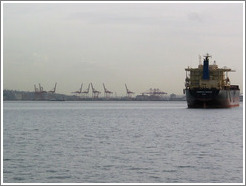 This collection of specialty shops is very, very cool. The main floor principally contains stalls selling produce and overpriced tourist merchandise. But if you head downstairs to the two floors known as Down Under, you'll find used antiques, novelty items, bookstores, a magic shop, goods from India, Egypt, Pakistan, Africa, China, and more. And the prices Down Under are quite decent.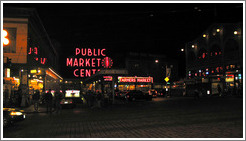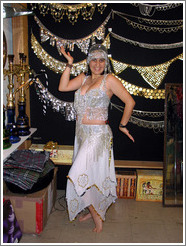 The Seattle Aquarium contains an incredible sea dragon exhibit (this is an intricate animal related to the sea horse, amazingly graceful, almost plant-like in appearance), an exhibit where you can touch animals like starfish and anenomes, sea mammals (seals, sea lions, otters), sea birds (including adorable puffins), sharks, a domed room with fish on all sides, and sea animals from around the world.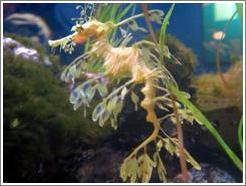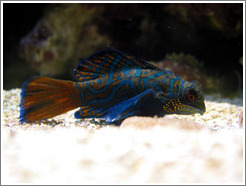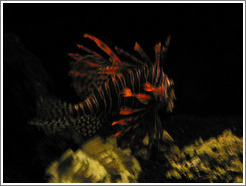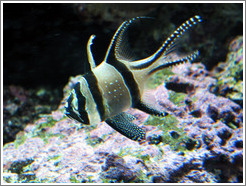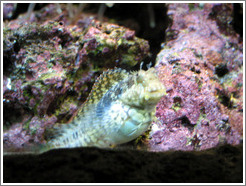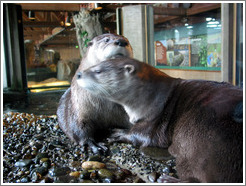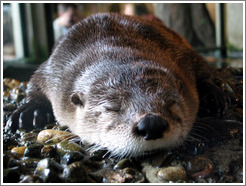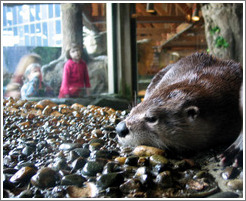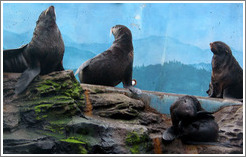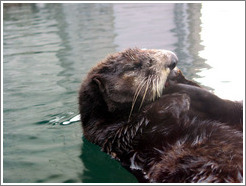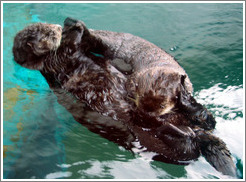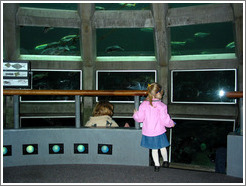 Seattle's zoo, the Woodland Park Zoo, is quite good. The overwhelming crowd pleaser is the playful baby elephant, Hansa. The animals, coming from all contents on the globe, are kept in settings that are natural enough for the animals to feel comfortable while still giving clear views for the visitors.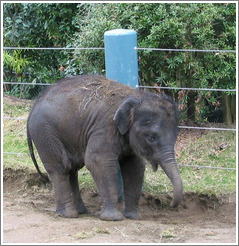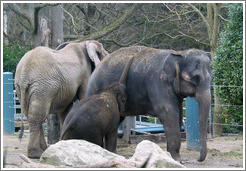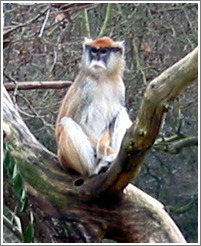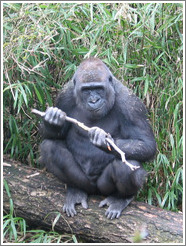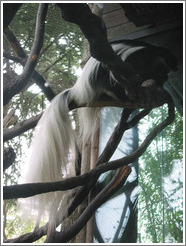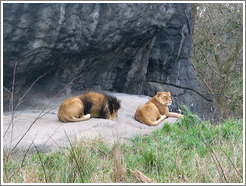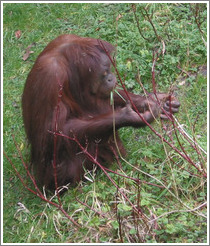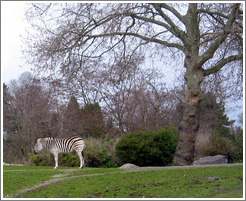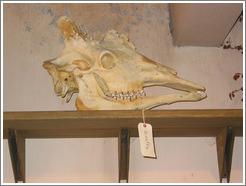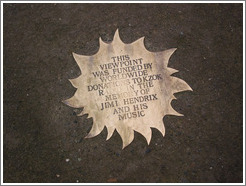 Seattle was swampy when the first western settlers arrived in the late 1800s, but this did not deter them. They built downtown (at present-day Pioneer Square) right at sea level, leading to periodic flooding. Eventually, the land was filled in and Seattle rested on 10-30 feet of new dirt. The old downtown was buried, and you can visit it on the Underground Tour of Seattle, while learning about the history of the city.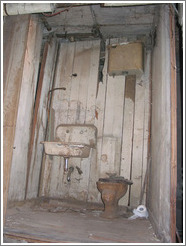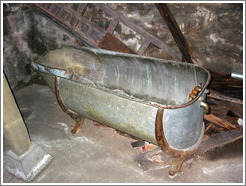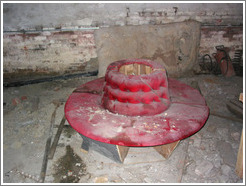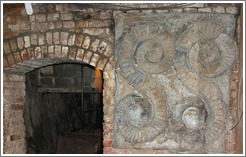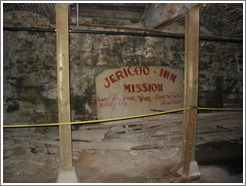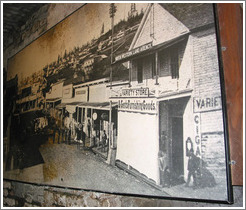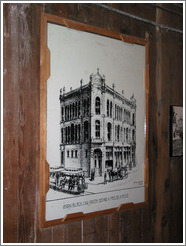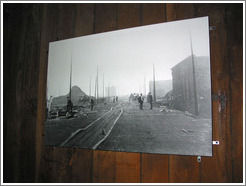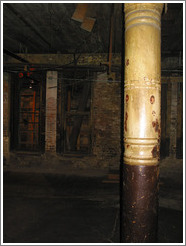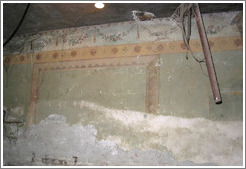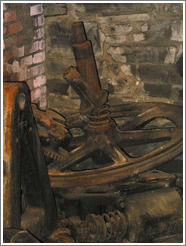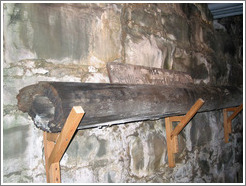 This grand waterfall, less than an hour's drive from Seattle, is 270 feet tall -- 100 feet taller the Niagara Falls. The surrounding scenery is spectacularly green and mountainous, the air so pure. On a nice day, you can take a pleasant hike down to the bottom of the falls.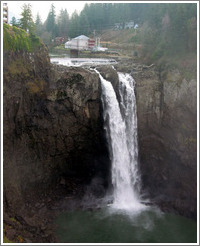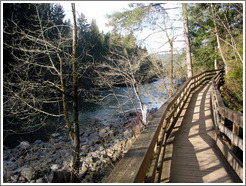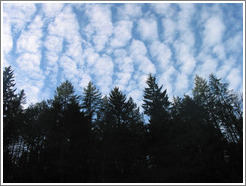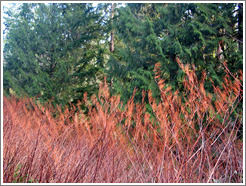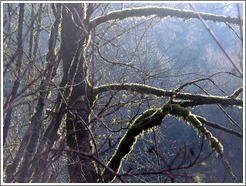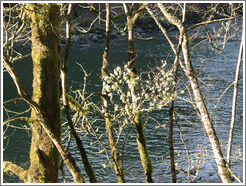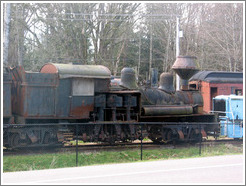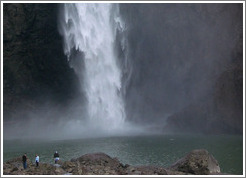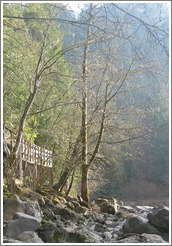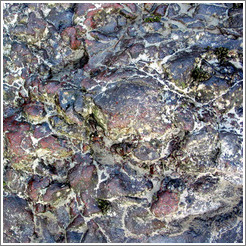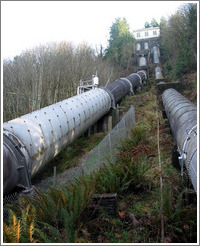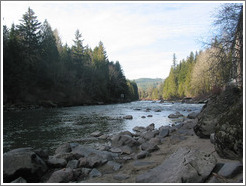 Washington State is a up-and-coming contender in the world of fine wine. While the grapes are typically grown in Eastern Washington, some wineries do the production near the Seattle area, including the Chateau Ste. Michele and Columbia wineries. Below are pictures of Chateau Ste. Michele, which offers many daily tours.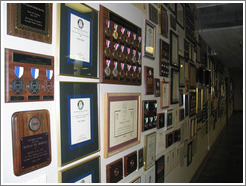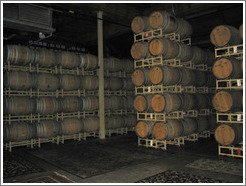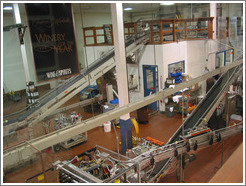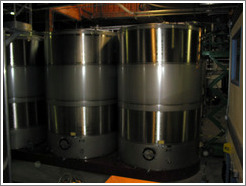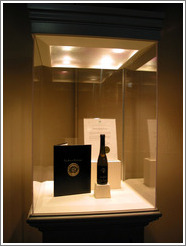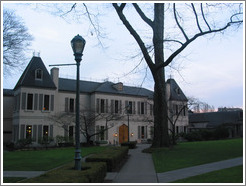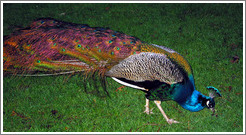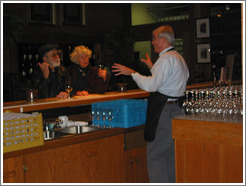 ---
Eve Andersson (eve@eveandersson.com)
---
Comments
I love the pictures

Hi Eve, I think your pictures are very good! And also as I was there while you took them, they take me back to those special and pretty places that I will never forget. See you soon hopefully!!!

-- Lissette Giron
Green pictures

Someday, someday, I will found a renown university in the beautiful city Seattle. It is my destiny, fortold to me upon my creation, when the Gods assembled my bones from Calcium pill supplements (as seen on TV.)

Beautiful pictures of Seattle, Eve. I wonder if you know a good location in the emerald city for the future university?

-- Dave Bacon
Thanks for memories

hey eve, I was watching your pictures because I was showing my family were I had went as a field trip. I am 12 years old and I currently attend Ellen Ochoa Middle School in Pasco Washington im going in to 7th. Last year in the 6th grade our shool's band class got a grant to visit the emp not to mention the seattle FOOD Court!!! and the science center hopfully my school's band classes could go again this coming year your pictures brought a story to tell so thanks a lot,

Juan L.

ps. our band teacher is Mr. Mancanelli and we went on Friday, May 16 our pictures are GREAT!!!!!!

-- Jr. L
great site

Love the pictures,im a Seattle native also,born and raised on Capitol Hill in the 40s went to Issac I Stevens grade school,Meany Jr. High and Garfield High ,now living in Long Beach Wa. & Palm Springs Ca.Old cars and photography are my hobbies.thanks again i really enjoyed your site. Gene Cox Check out my old car http://community.webtv.net/buick47/Buick47

-- eugene cox
John Harris

Hey,

I love your site. It gave me a chance to see my home town again. I guess I got a little homesick and started doing a litte surfing on the web to see some pics and well, it brought me to you. Thanks, it did me a lot of good to see it again!

-- John Harris
Very Nice

I love the photos on your site, and while I was visiting Seattle I had wondered about those glass panes on the sidewalks of the city.. now I wish I had known about the underground area! It looks really interesting! Thanks for the photos from the area, next time I go back I'll know where to visit..



-- Mary O
Stunning Pictures!

I am a Washington State native and seeing your pictures of Seattle makes me want to jump on the first plane back. Unfortunately, I won't have that pleasure until 2007 for my reunion. But how lovely to show my family and friends here in England where I come from. Thank you for taking brilliant photos and sharing them with all of us.

-- April Boyd
Beautiful Seattle

I moved to Seattle right after Mount St Helens erupted in 1980. Originally from Baltimore MD and it was not a hard city to adapt to with all the lucious greenery that one gets to view on a daily basis. My girls loved seattle in and made friends right away. I especially loved the underground tour. Seeing those pictures again brought back good memories. I tell all my friends & family to visit the underground as that is the real history of Seattle. Thanks for sharing the history of the underground with such clear, vivid and concise pictures. I took that tour all over again just seeing it on the internet.

-- Barbara I. Parsons
Wow!

Thanks, for the great pictures. I was able to show my friends where i used to live, because i now live in kansas state.

-- Katie Naumann
My husband and I just returned from Seattle. We were able to catch the exhibit of the Dead Sea Scrolls. You're pictures are wonderful!
Image: Picture 146.jpg

-- Gina Chevalier
I lived in Seattle from 1991-94 and 2000-2001. I miss it so much. My daughter who is now 13 was born in Swedish Hospital May 20, 1994.
Image: l_16371ac423c465f135dd34193b907f0d.jpg

-- Teri Allen
Add a comment