Moab Region, Utah
including Arches National Park and Canyonlands National Park





Home : Utah : One Article
---
Arches National Park

Arches National Park, containing over 2000 arches, has the world's largest concentration of natural stone arches. Visitors find themselves surrounded by immense, red, geological features: spires, pinnacles, balanced rocks, and fins, with snow-capped mountains looming in the distance.

A few of the named arches




Delicate Arch
the most photographed arch in the park

Landscape Arch
with a 300-foot span, it's one of the longest natural arches in the world

Double O Arch
named as such because it contains two holes like a figure 8

Navajo Arch

Partition Arch

Pine Tree Arch

Wall Arch

Tunnel Arch










Other structures

The arches form only a small portion of the park's beauty.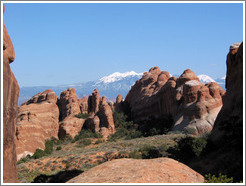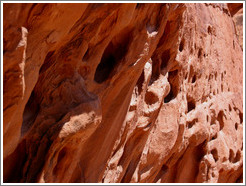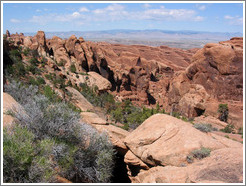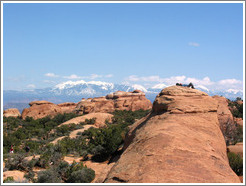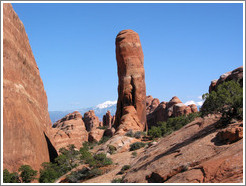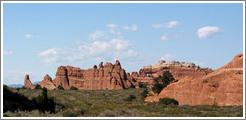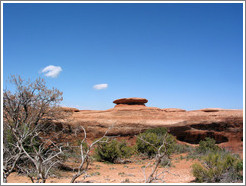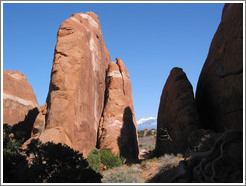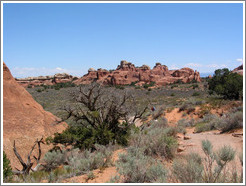 Fauna and flora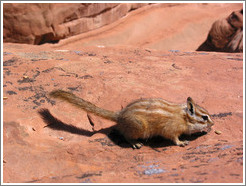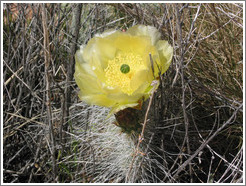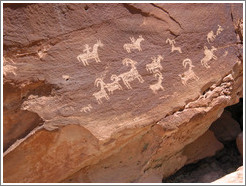 Canyonlands National Park


Utterly vast and varied, Canyonlands is visited far less often than its neighbor, Arches. They say that, in some parts, you can go days without seeing anyone.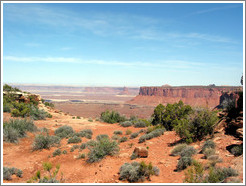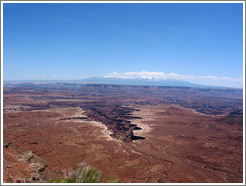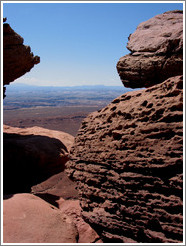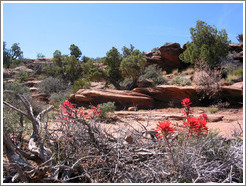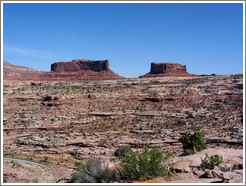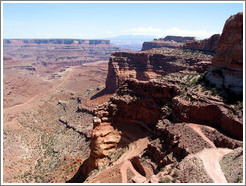 The town of Moab
This funky little town is a popular base camp for daytrippers to Arches and Canyonlands National Parks. Best restaurant: Center Cafe (somewhat upscale, despite the casual-sounding name). Best coffee: EklectiCafe. Best beer: Moab Brewery.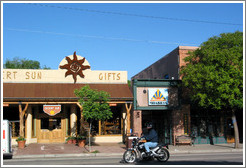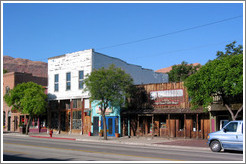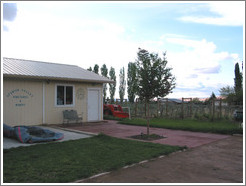 ---
Eve Andersson (eve@eveandersson.com)
---
Add a comment