Northern Ireland is one of the four countries that makes up the United Kingdom (along with England, Scotland, and Wales). It lies on the same island as the nation of Ireland and, for me, the only way to tell that you've crossed the border is that the currency changes from Euros to Pounds Sterling. It's green, it's beautiful, and it has castles and sheep; I like it here very much.
Giant's Causeway
This UNESCO World Heritage Site is an area of impressive, mostly hexagonal basalt columns on the seaside. Beware: the weather here can go from sunny to stormy in about a minute.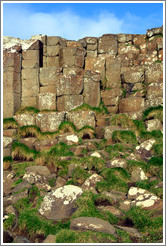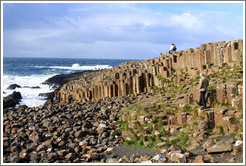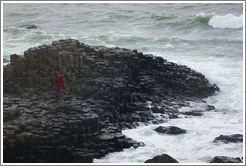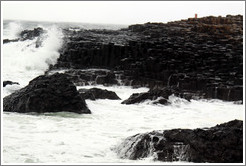 Mussenden Temple and Downhill House
The Mussenden Temple is a circular building on the edge of a cliff, built in 1785. It was originally used as a library and, with its tall windows and sea views, I can imagine spending many hours in there reading. The temple is but one feature on a large and interesting estate built by the 4th Earl of Bristol.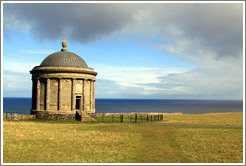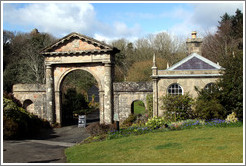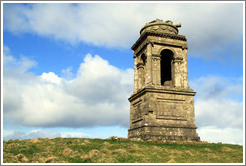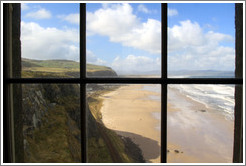 Carrick-a-Rede Rope Bridge
This bridge was originally erected by fishermen. It's about 20m long and 30m high.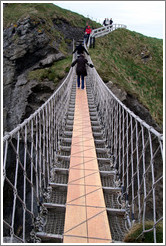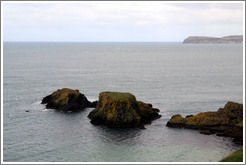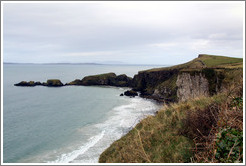 Dunluce Castle
Sitting on a 30m cliff, this ruined castle is quite spacious. Much of it was built in the 16th and 17th centuries, though some parts may be older. In recent years, entire rooms have fallen off the cliff into the water.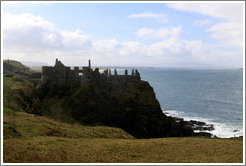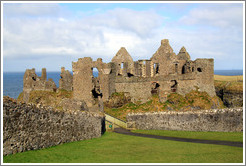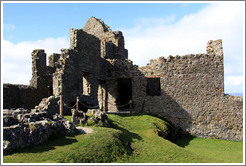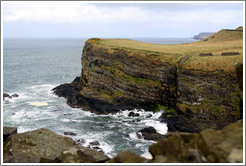 Belfast
This city, with under half a million residents in its greater metropolitan area, is the largest in Northern Ireland.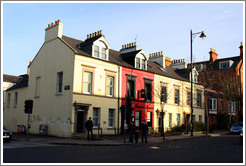 Numbered Sheep
These beauties were spotted at the corner of Causeway Road and Feigh Road, near the town of Dunseverick. The babies were given the same number as their parents.


More