Zürich is a beautiful city in the north of Switzerland, situated on a long lake amid rolling mountains. Although it is a small city, with only a million people in the city and suburbs, it is quite cosmopolitan, perhaps partially owing to the high percentage of foreign nationals. Zürich is wealthy and immaculate, with a well-preserved, historic center (Altstadt).
Lake Zürich
The long, narrow Lake Zürich (Zürichsee) stretches from the center of Zürich along a nearly perfect 40-km arc to the southeast. The lake's water, originating from mountain glaciers, is used (after purification) as Zürich's drinking water. The Limmat river, dividing Zürich's old town in two, is actually formed from the outflow of Lake Zürich rather than being a contributor to it.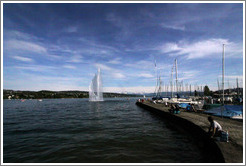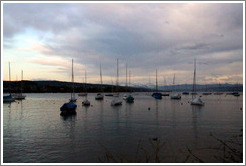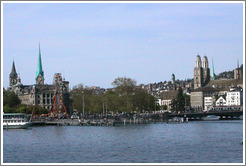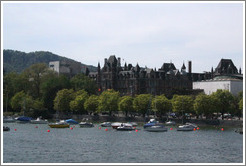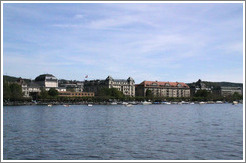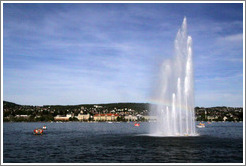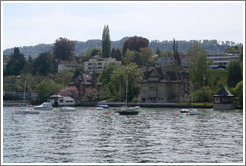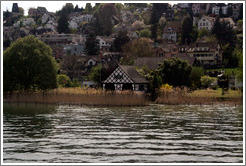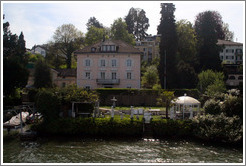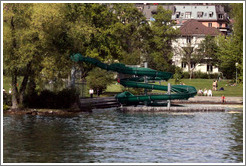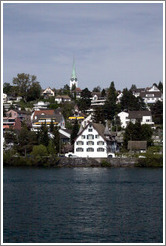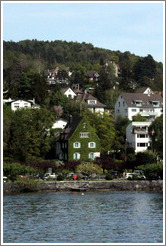 Nearby Mountains
The Adliswil-Felsenegg Luftseilbahn (cable car) takes you up a steep mountainside, giving you a view over Zürich and the lake, with snow-capped peaks in the distance.


Altstadt (Old Town)
This walkable area of the city, along and near the shores of the Limmat river, has narrow, cobblestone streets, old cathedrals (dating back to the 12th century), guild houses (15th century), fountains, and hills with great views. Once you're done feasting your eyes, you can engage your other senses at one of Altstadt's numerous world-class restaurants.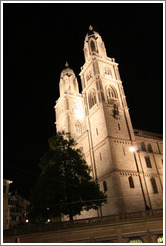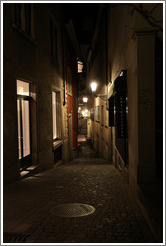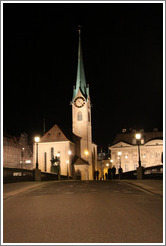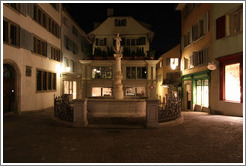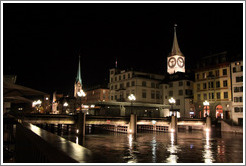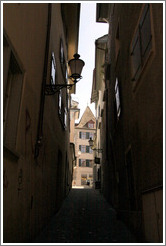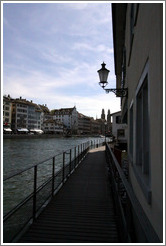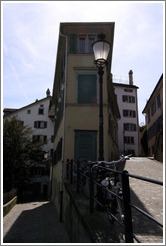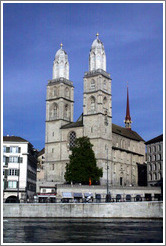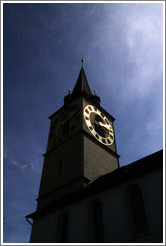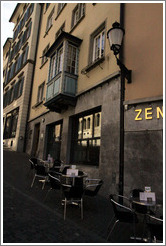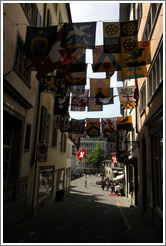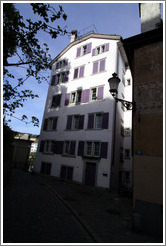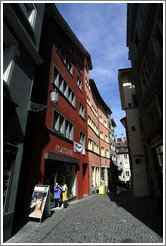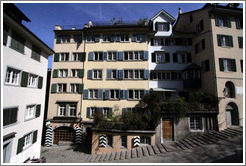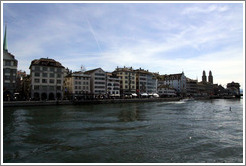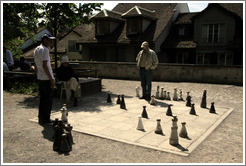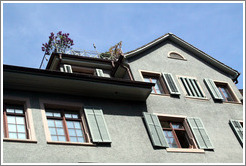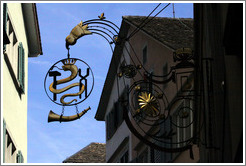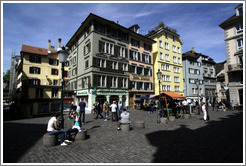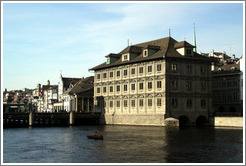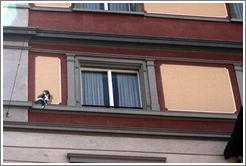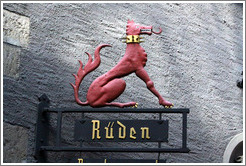 Other