| | |
| --- | --- |
| | Amsterdam |



Home : One Article
---
Amsterdam is a city of enchanting canals, charming architecture, liberal attitudes, and ubiquitous bicycles. It is a delightful city to visit -- to walk around and absorb the atmosphere or to enjoy a meal at one of the many outdoor cafés.

Bicycles

Amsterdammers are avid bicyclists, so experienced and/or confident that they can be carrying passengers, chatting on the phone, and holding bags of groceries simultaneously while pedaling. Most bicycles are single-gear, often old and rusty. Bicycles are a natural, seamless part of people's daily lives, so much so that people ride in any kind of clothing, never donning helmets or, heaven forbid, padded cycling shorts. This phenomenon may explain Amsterdammers' svelteness.

A few of the photos below contain bicylists with their dogs (if you look closely, there are two dogs in the photo at the top of this page, too). The first bicycle below is a "Just Married" bike.










Architecture and Canals
The city center contains many canals, both wide boating thoroughfares as well as smaller, more intimate waterways. Streets teem with closely-packed houses, many of which are tall and narrow, often quite old (17th century) and sometimes tilting forward over the sidewalk or leaning into neighboring houses. Houseboats are common to see on the canals, and some look quite comfortable, with patios and elaborate gardens.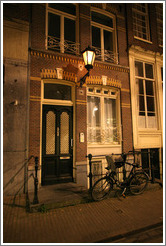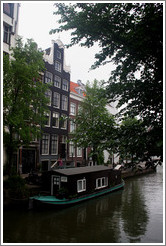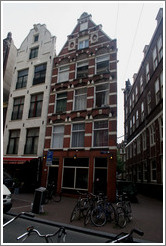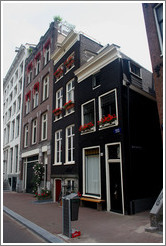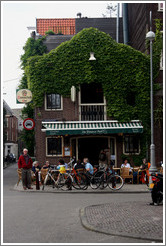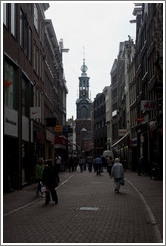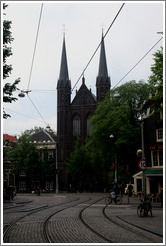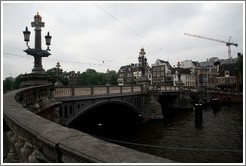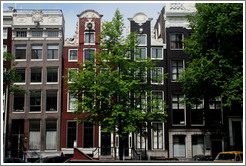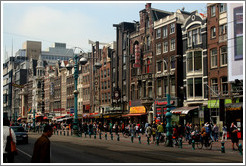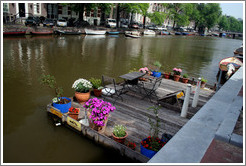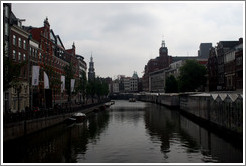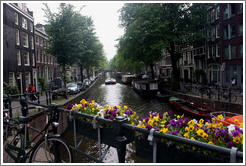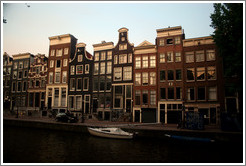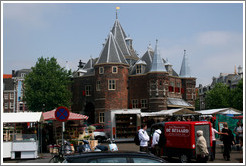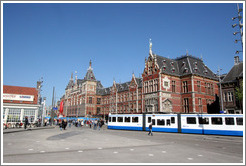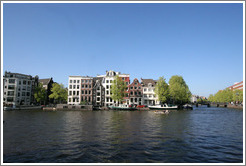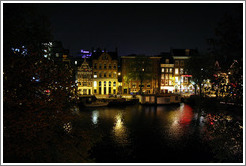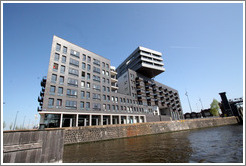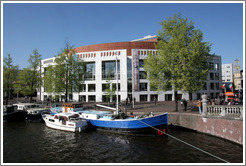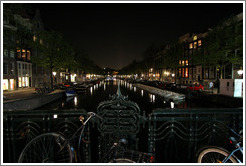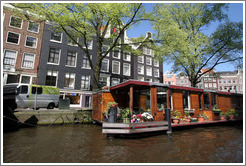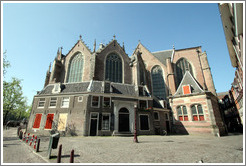 Art and Monuments
The triangular monument below is the Homomonument, which "commemorates all homosexual men and women who have been, or are still being, persecuted and murdered by government regimes who denounce their very existence," according to its web site. The shape represents the triangular patches homosexual men were required to wear in Nazi concentration camps.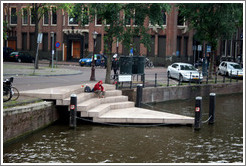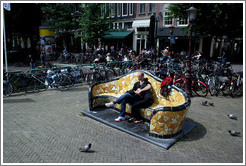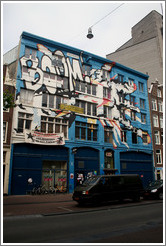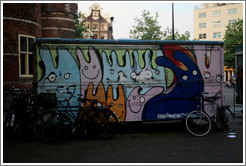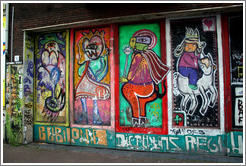 Red Light District
Among the historic buildings and canals in the Red Light district of Amsterdam, one readily encounters legal prostitution, sex shops and shows, and drugs. These things can also be found in other areas of this tolerant city, but not at such concentrated levels.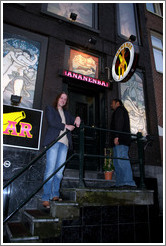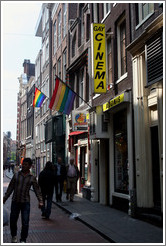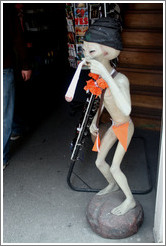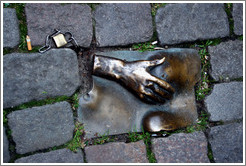 Absinthe
| | | |
| --- | --- | --- |
| | | Absinthe is an intense, green, anise-flavored spirit, with a rocky history. It was banned for much of the 20th century in many countries, including the Netherlands, because of its reputation for causing madness (a harmful chemical called thujone is present in small quantities). Its effects have now been shown to be no worse than other kinds of liquor, and it is now legal in most countries. It is popular in Amsterdam. |


The photos below were taken in a dimly-lit, absinthe-serving bar. No tripod was used, giving the photos an absinthey feel.




Urinoir
These provide a practical, albeit immodest, way for half the population to get some relief.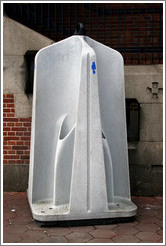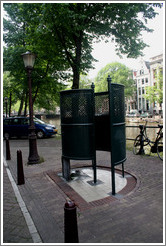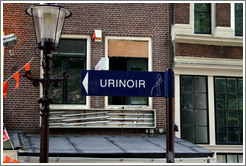 Agriculture and Plant Cultivation
Despite the Netherlands' small land area, it is the third largest agricultural exporter in the world. Dairy and tulip farming are particularly prevalent. Cannabis seeds can be found at the Amsterdam flower market or in shops throughout the city. I know not what the man in green velvet, below, intends to grow in his new planter.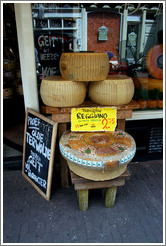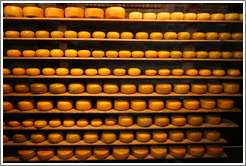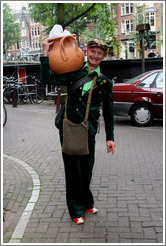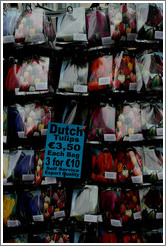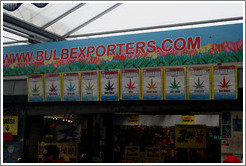 North of Holland
Zaanse Schans is an "open-air museum" with historic windmills and houses and a clog factory. The nearby towns of Volendam and Marken are almost unbearably cute.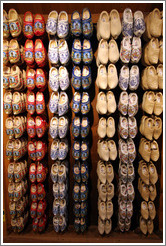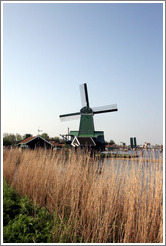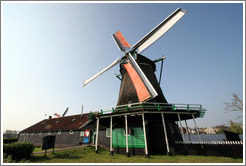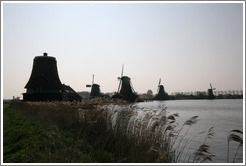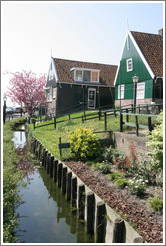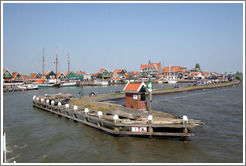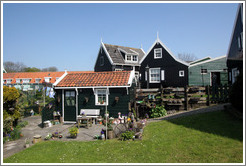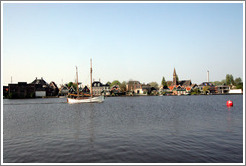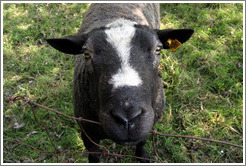 ---
Eve Andersson (eve@eveandersson.com)
---
Comments
Great Photos!

Hi Eve,

Thanks for sharing your visits throughout the world! These photos are really great. I especially liked the moving bike ones, but then I'm biased, you know I love biking =). Although if I had to pick a favorite, I would go with the "dock with flowers" one.

I'll make sure I'm tuned for your next adventure. Hugs,

-- Pete

-- Pedro Liska
Add a comment