| | |
| --- | --- |
| | Cancun, Mexico |



Home : One Article
---
Cancun might be considered the "Las Vegas" of Mexico, with its commercialism, hedonism, and vulgarly extravagant hotels. Yet it is still a wonderful place to visit. Beautiful, well-preserved Mayan ruins are located within a couple hours of the city. And the climate and beaches are hard to beat. There are plenty of places to find solitude if you don't spend all of your time on "the strip."



Chichen Itza



The ancient city of Chichen Itza is one of Mexico's most famous archealogical sites, is just 110 miles (178 km) from Cancun. Founded in the year 514 and abandoned between 1196 and 1441, the intricate carvings are remarkably intact, thanks to the dry weather and hard stone used to build the structures.




The Temple of Kukulkan, a 90-foot pyramid, is the largest structure at Chichen Itza. Named after the feathered god Kukulkan, also knows as Quetzalcoatl to the Aztecs, is oriented to mark the equinoxes, resulting in serpent-like shadows running down the sides twice a year.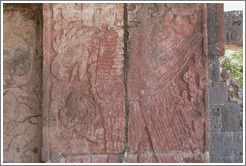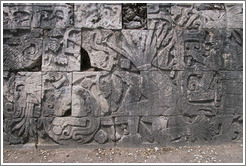 Some of the carvings are a tad gruesome. In the carving on the left, an eagle is eating a human heart. On the right, a person's head has been cut off. The blood spurting from his neck transforms instantly into snakes. According to the guide, the victim was the winner of a Mayan ballgame, who would have considered it an honor to be sacrificed.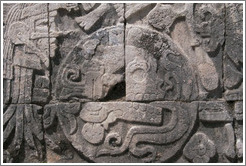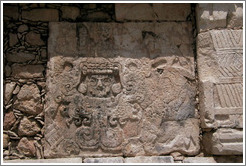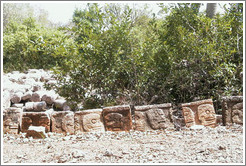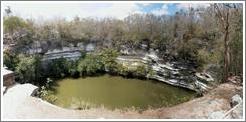 This cenote, a large, natural well, was used for sacrifices. Archaologists have found gold, jade, and skeletons of all ages in the cenote. Fortunately, another cenote served as the source for drinking water.




Tulum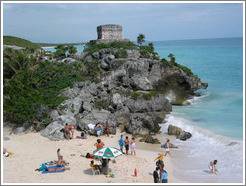 Tulum, Mayan ruins on the Carribean coast, 81 miles (131 km) south of Cancun, has a tropical feel, with stone structures and lush palm trees interspersed. Constructed between the 12th and 16th centuries, the architecture is simpler than that of the older Chichen Itza, and the wet, salty air has done little to help preserve the stones. However, the dramatic scenery with ocean-side cliffs, makes the visit absolutely worthwhile. And if you get tired of exploring, you can always go for a swim!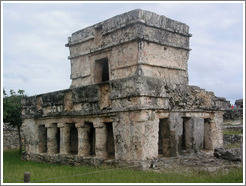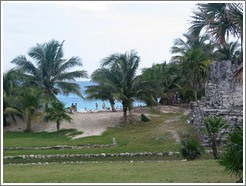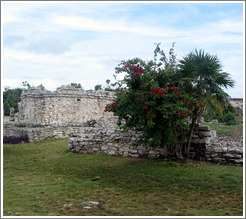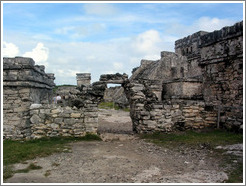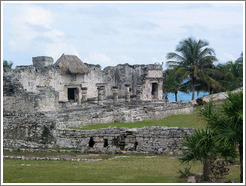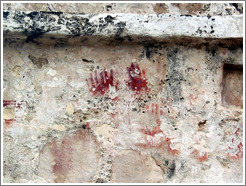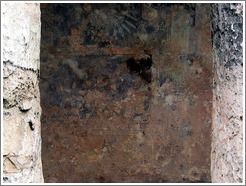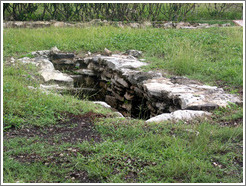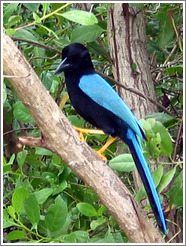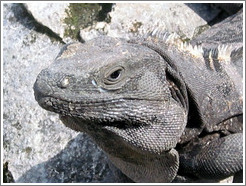 Xelha


Xelha is a natural water park, a 22-acre fresh water lagoon adjacent to the Carribean sea. At Xelha, you can snorkel, explore caves, walk for miles, and even find secluded corners in which you can relax and call your own.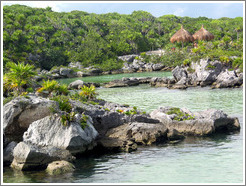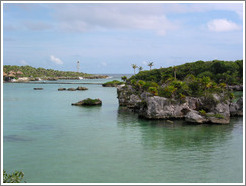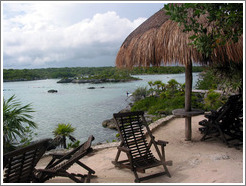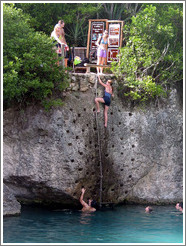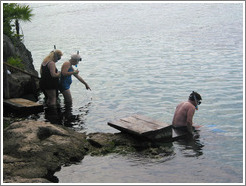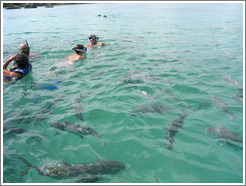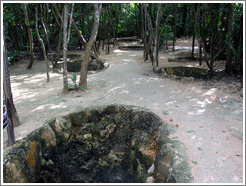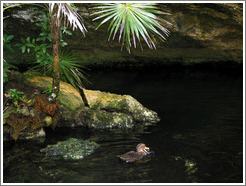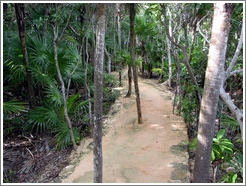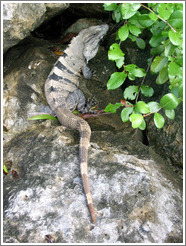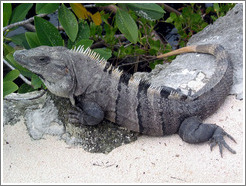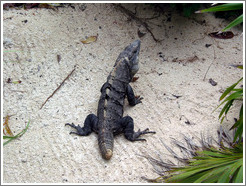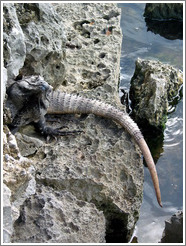 Xcaret


Xcaret is an eco-park for all ages. You can spend the entire day (and evening) there, snorkeling, scuba diving, swimming with the dolphins, watching performances and Mayan ballgames, visiting the zoo, aquarium, butterfly pavilion, and more.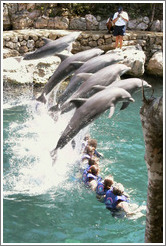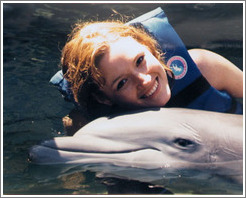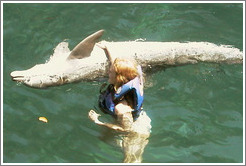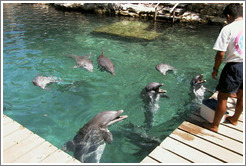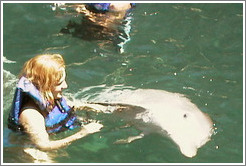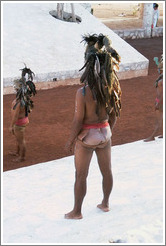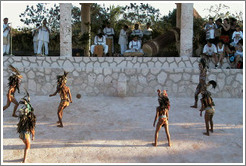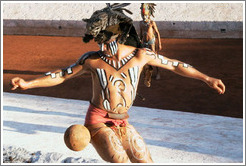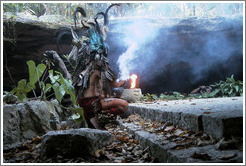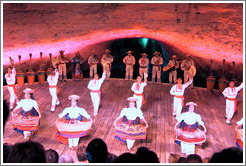 Cancun
Wildlife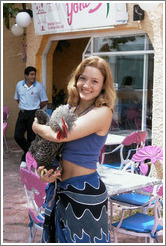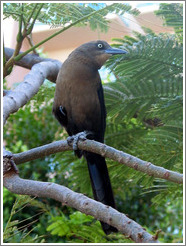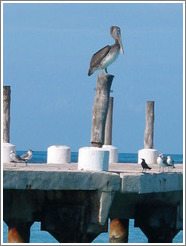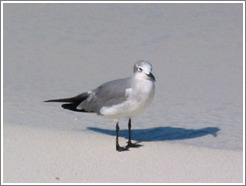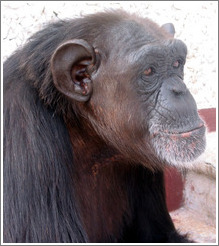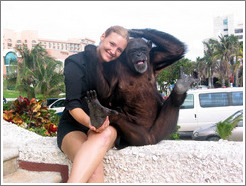 Underwater Life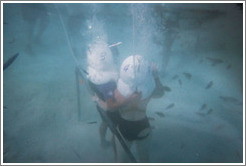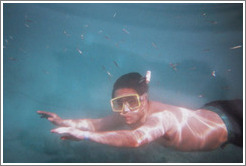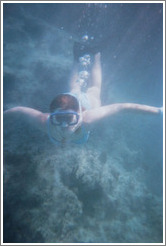 The "Civilized" Life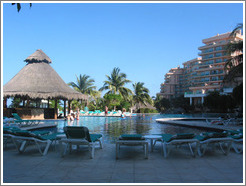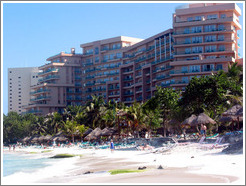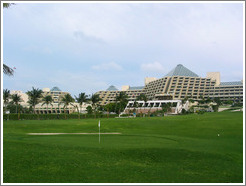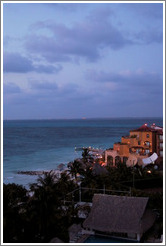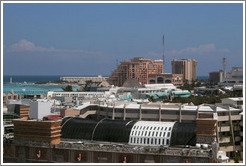 The Good Life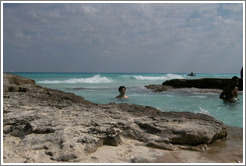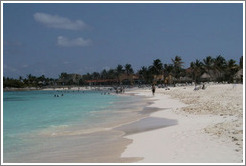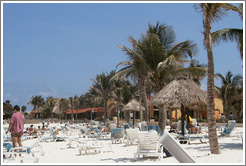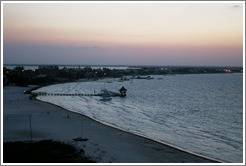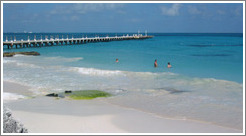 The Spring Break Life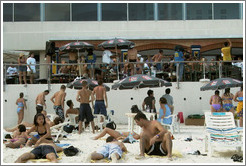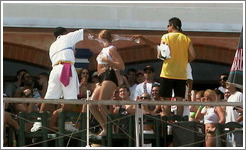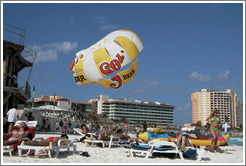 ---
Eve Andersson (eve@eveandersson.com)
---
Comments
CoCo

Just got back from a trip to Cancun and though I'd see if there were any pictures of Coco on the web.

Not sure when you went but Coco is now twenty-one years old and still as lovely as ever.

When I saw her lumbering across the sand I cried. I cried because I'd always believed that Chimpanzees belong in the wild. They do not belong in zoos or circuses and certainly not as a photographer's prop.

However, as I got to know Coco, and discovered that she was born in captivity twenty-one years ago, I realised that with all the good intentions in the world, she would never know what it was like to be truly free.

I'm not saying that I approve of her situation; but I honestly believe that cuddling up to strangers is the best she's going to get.

It's all she's ever known.

-- Tracey Thomas
Add a comment