How rapidly this tiny archipelagic nation captured my heart! Although Malta is part of Europe, it sits so far south in the Mediterranean that even parts of Africa extend to its north. The land is all desert, without even a single river. Malta has a small population (a bit more than 400,000) and also a small land area (slightly over 300 square kilometers), making it is one of the most densely populated countries in Europe. From each town, you can see the next town (if you stand at a high enough point, that is).

Maltese people are outgoing and friendly to strangers. Everyone speaks English — Malta was a British colony until 1964 — and all the street signs are in English. The other official language of Malta is Maltese, a fascinating Semitic language that contains cool letters like Ħ and ż.


Mdina
"The Silent City", as Mdina is known, is surrounded by an ancient wall and moat (no water today), separating it from its neighboring city, Rabat. Settled over 4000 years ago — and resettled and rebuilt many times since then — this small city has narrow streets, lovely buildings, and magnificent views over neighboring towns such as Mosta, which has the third-largest church dome in Europe, towering over the rest of the city. Mdina is famous for being visited by St. Paul, who shipwrecked on the island in AD 60.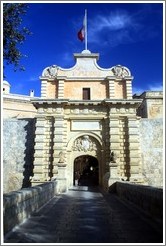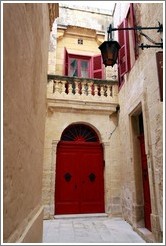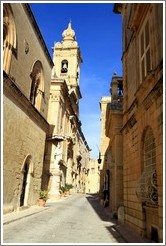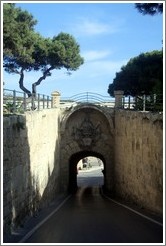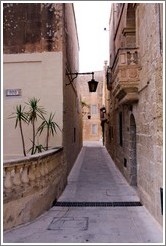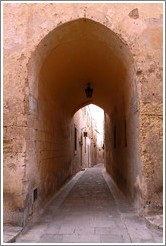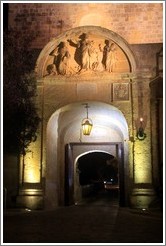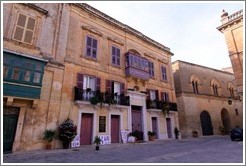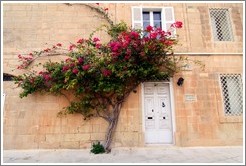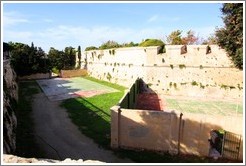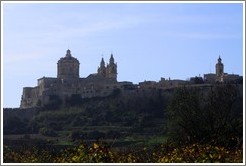 St. Paul's Cathedral

This cathedral in the center of Mdina was built from 1697-1702 on the site where governor Publius took in St. Paul after his shipwreck.


Rabat
Just outside of Mdina, this more workaday town has plenty of charm of its own. Rabat holds the amazing St. Agatha's catacombs (of which, photographs are sadly not allowed). In Malta, many of the houses are named, not just numbered. The most amusing was one in Rabat named "Wisconsin".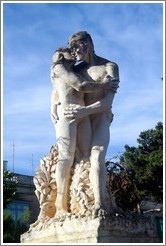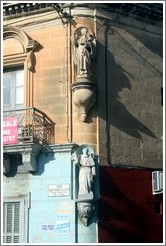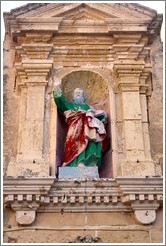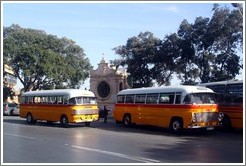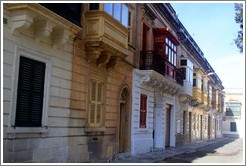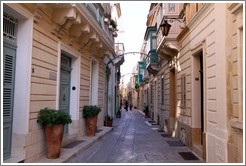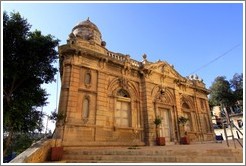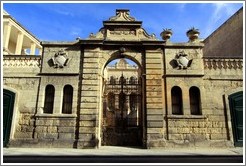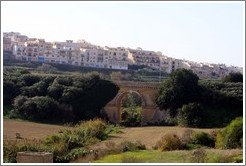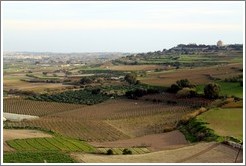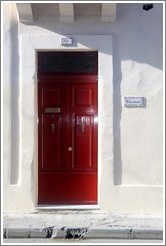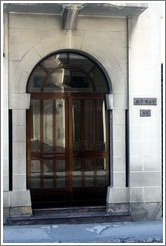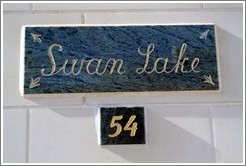 St. Paul's Church, Grotto, and Catacombs

St. Paul was said to have lived in the the grotto underneath St. Paul's Church in Rabat. The nearby catacombs were Phonecians and later used by Christians.



Marsaxlokk
Marsaxlokk is a pretty, colorful, relaxing, fishing village.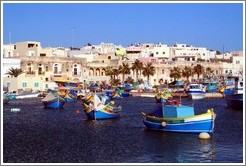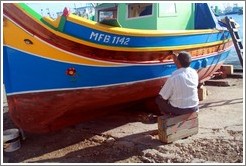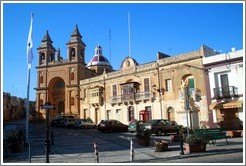 Ħaġar Qim and Mnajdra
This UNESCO World Heritage Site consists of two adjacent limestone temples on the south coast of Malta — two of the oldest religious sites on Earth. The huge protective coverings are impressive engineering works, slowing the erosion of these important pieces of Malta's history; unfortunately they kind of ruin the vibe.
Ħaġar Qim

This temple complex was built during the Ġgantija era (3600-3200 BC) and contains some nice altars. The most impressive artifacts found here, statues known as the "fat ladies", have been moved to a museum in Valletta for safekeeping.



Mnajdra

Mnajdra, built later than Ħaġar Qim (in the Tarxien era, 3150-2500 BC) and closer to the sea, is more geometrically interesting than its neighbor temple.


Clapham Junction Cart Ruts and Ghar il-Kbir
There is no agreement on what caused the "cart ruts" -- evenly spaced grooves in the ground -- but they may have been due to cart wheels eroding the soft Maltese stone over time, starting sometime between 1500 and 750 BC. Similar ruts are founds all over the Maltese archipelago. "Clapham Junction" is so nicknamed because the vast quantity of cart ruts here gives the impression of a train station.

In the same vicinity is Għar il-Kbir, a large cave that was inhabited by people until as recently as 1835, when the British government forcibly relocated them. A 1647 reference to the cave (in Descrittione di Malta Isola nel Mare Siciliano by Gian Francesco Abela) describes 24 families, or about 117 people, and their animals living within.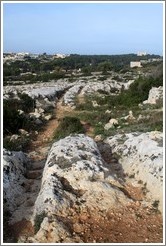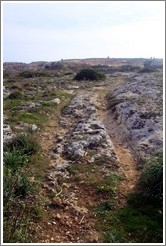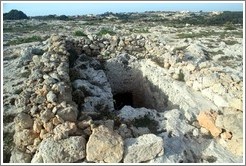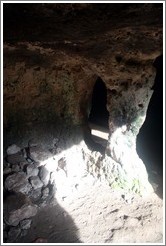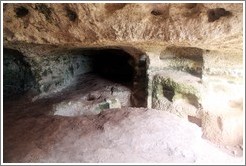 Blue Grotto, Neighboring Caves, and Environs
From the town of Wied iż-Żurrieq, a lovely boat ride can take you to a series of caves along the coast, the most famous of which is called the Blue Grotto, for the intense blueness of the water.
Blue Grotto


Cat's Cave


Filfla Cave


Temple Cave


Environs

Valletta
The capital city of Malta — and a UNESCO World Heritage Site — Valletta is a gorgeous city situated on the Grand Harbour, with narrow, hilly streets (some passable only on foot because they have steps built into them).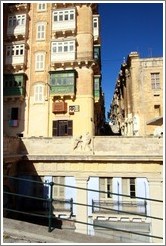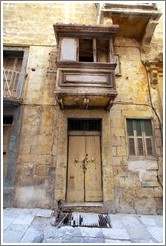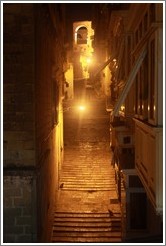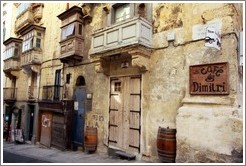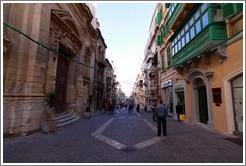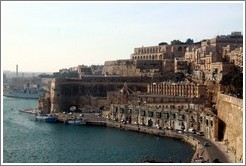 Barrakka Gardens

Both the Lower and Upper Barrakka Gardens are beautiful and offer wonderful views over the Grand Harbour.



St. John's Co-cathedral

The most interesting feature of the enormous St. John's Co-cathedral, consecrated in 1578, is the floor: a series of marble tombstones, often with pictures of skeletons or skulls, under which 400 Knights of Malta are buried.



Palace of the Grand Master

This palace, built 1573-8, is the seat of the Parliament and the President's office. It contains a particularly large and impressive armory.



Senglea, Vittoriosa, and Kalkara
These three villages sit across the Grand Harbour from Valletta. Vittoriosa contains a large 9th century fort (center photo).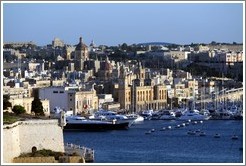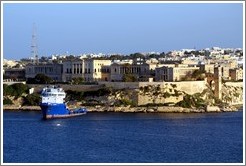 Other Photos of Malta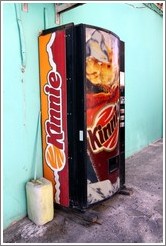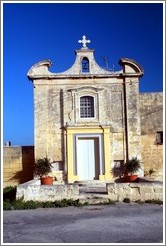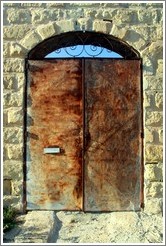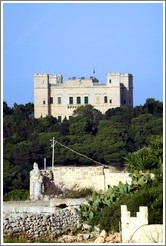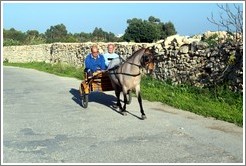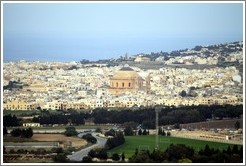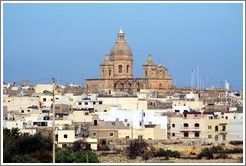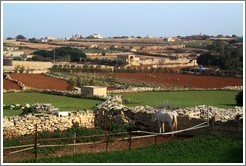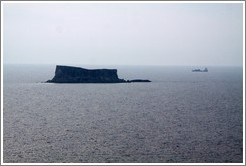 Maltese Wine
I very much enjoy Maltese wine. The arid and perpetually sunny climate results in full-bodied, fruit-forward wines that are unpretentious and delicious. Malta produces barely enough grapes to sustain its own demand, let alone foreign demand for its wine, therefore it imports some grapes from Italy; thus if you want the true Maltese wine experience, look for wines marked "D.O.K. Malta", "D.O.K. Goza", or "Maltese Islands I.G.T.". My favorite is Marsovin's Cheval Franc, made primarily from Cabernet Franc grapes grown on hills overlooking St. Paul's Bay.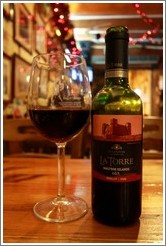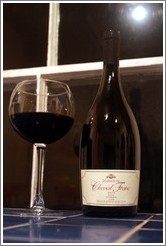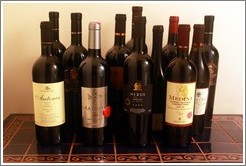 14 Maltese Red Wines and Eve's Opinion of Them
Bad

|

Good

|
|
|
|
B1
B2
C
D1
D2
M1
M2
M4
M5
N1
K

Superb

|
|
M3

B1
Bacchus, Dionysus Merlot Suprême, 2004.
Unfiltered. Beautiful aroma and taste of violets, but hollow middle palate.
B2
Bacchus, Dionysis Syrah/Cabernet, 2004.
Plummy, medium-full bodied. Hint of tannins, completely gone after two hours of decanting.
B3
Bacchus, La Citadelle Cabernet Sauvignon, 2004.
Cherries and leather. Bitter, sour finish.
C
Camilleri, Laurenti Merlot/Cab, 2007.
Very pleasant, well-balanced, drinkable, but not terribly interesting. A little oak.
D1
Delicata, Grand Vin de Hauteville Shiraz/Cabernet, 2007.
Tastes like apple seeds. After allowing it to decant for two hours, a little bit of the syrah's typical fruitiness starts to show.
D2
Delicata, Medina Cab/Cab Franc, 2008.
Medium-bodied. Very smooth and drinkable. Everyday (rather than special occasion) wine. Gentler, "easier" than pure cab franc. Beautiful red fruit on nose.
M1
Marsovin, La Torre, Merlot, 2008.
Full bodied, powerful hot-weather-grown taste. A little tart, but nice. Velvety.
M2
Marsovin, La Vallette Vin Rouge, 2007.
Good, but flavors a bit "subtle". Well-balanced and enjoyable, but not extremely interesting.
M3
Marsovin, Cheval Franc, 2008.
Mostly cabernet franc, some syrah. Dark, opaque. Full-flavored. A touch bitter, but in a good, interesting way. Herbaceous. Strong finish. Excellent wine.
M4
Marsovin, Antonin, 2007.
Merlot/cab/cab franc. From Marsaxlokk. Plummy nose and flavor. Smooth, balanced, very drinkable. Mild tannins. Medium body. Nice finish.
M5
Marsovin, Marnisi Rizerva, 2007.
55% cab, 30% merlot, also cab franc ans petite verdot. Gorgeous nose, probably due to cab franc. Smooth. Touch of strawberry. More interesting than Antonin but leas polished. Mildly dislike some flavor in finish.
N1
Meridiana, Nexus Merlot, 2006.
Medium bodied. Some nice berry flavors initially, but flavor dissipates too quickly.
N2
Meridiana, Celsius Reserve Cabernet Sauvignon, 2006.
Unfiltered. Displays no cab typicity. Takes like acidic soil. Did I get a bad bottle?
K
Monte Kristo, Magnus, 2004.
Packaging says mainly indigenous grapes (+10% shiraz, 5% cab), but doesn't specify varietal(s) of these indigenous grapes. Was expecting unusual flavors, but disappointed. Still; quite pleasant. Balanced, medium bodied. Red and black fruits, slight pepper. Expensive by Maltese standards. Beautiful bottle with pewter label.