Petra is an ancient city created by the Nabataeans, an Arab tribe that settled in southern Jordan over 2200 years ago. As a crossroads for international trade, residents of Petra were influenced by many cultures, and Graeco-Roman, Egyptian, and Mesopotamian styles can be discerned in their monuments. The city is carved into a magnificent mountainous area. The red color of some of the cliffs led the poet John William Burgon to call it "a rose-red city half as old as time".


Street of Façades
This street contains rows of Nabataean tombs.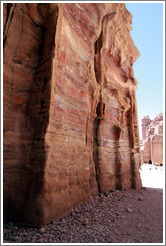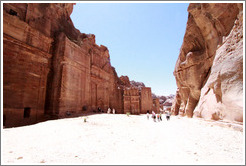 As-Siq
The red, mile-long gorge of As-Siq has towering sides and narrow passages, reminiscent of the slot canyons of Arizona or Utah.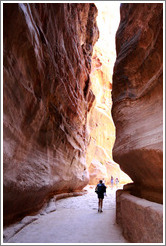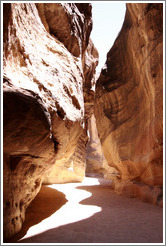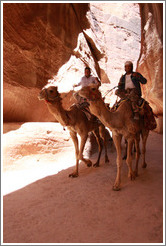 Al Khazneh (The Treasury)
Perhaps Petra's most famous ruin, and certainly one of the most elaborate, having been spared the erosion that destroyed the details of many other ruins, Al Khazneh is a Greek-inspired building carved into a sandstone cliff face.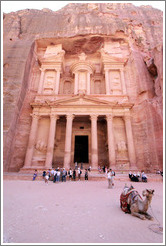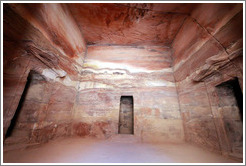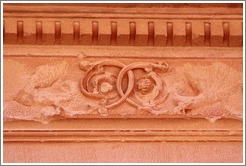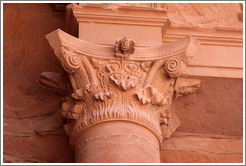 Other
The first photo shows part of a very long aqueduct, carved into the cliffs; the second shows remains of a sculpture of a man and a camel.