The Colosseum
Constructed in the 1st century AD, the Colosseum at one time held 50,000 spectators watching gladiatorial feats. Subsequent earthquakes and use of its stone for other construction have left the Colosseum in a partially ruined state. The true extent of its enormousness isn't apparent until you set foot in the building.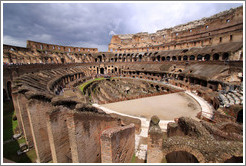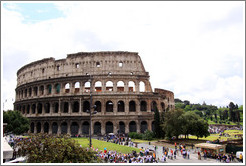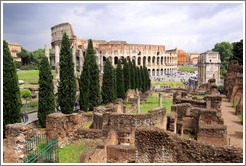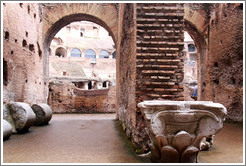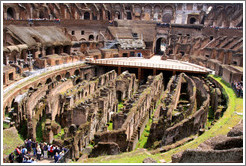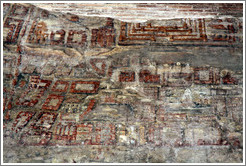 The Pantheon
Built in 27 BC, this is one of Rome's best-preserved ancient buildings. The oculus at the top of the dome allows in natural light, affording a beautiful view of the gorgeous artwork and architectural elements of the Pantheon. Raphael is buried here, as are a number of Italian kings. It is considered a place of worship, and some visitors do use it that way, despite the din of the tourists.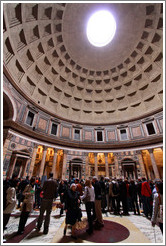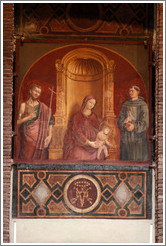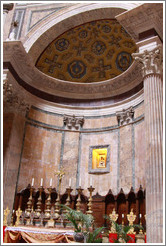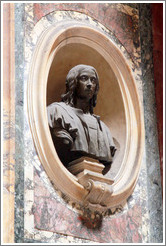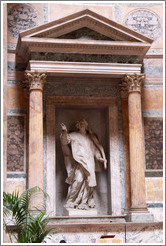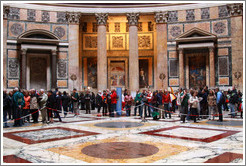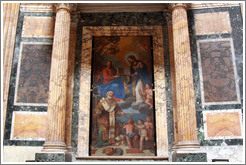 Roman Forum and Palatine Hill
So many fascinating ancient ruins are concentrated in this small space, the size of a few city blocks. This was the center of the Roman Empire. Julius Caesar was assassinated here, and people still pay homage to him with fresh flowers.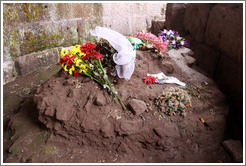 Streets, Piazzas and other City Scenes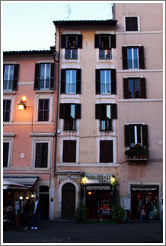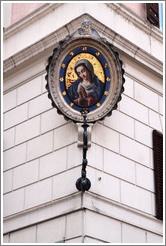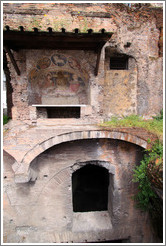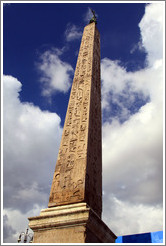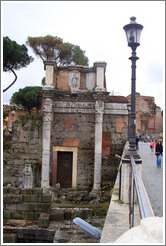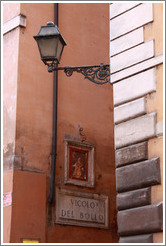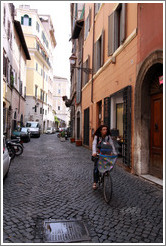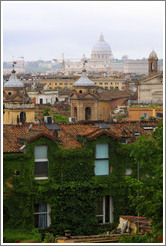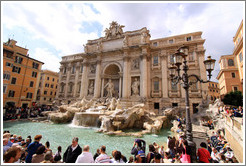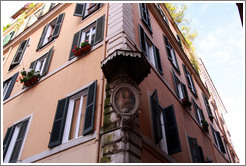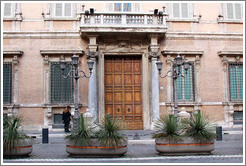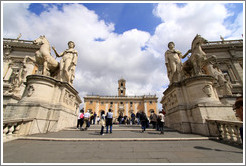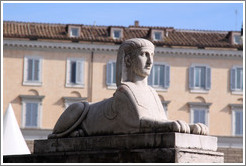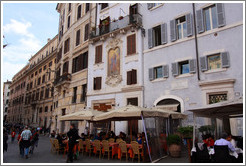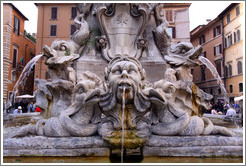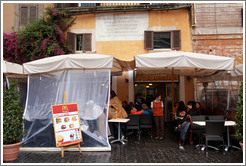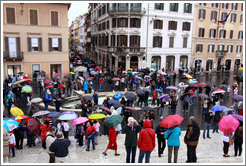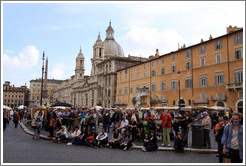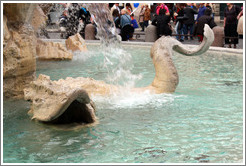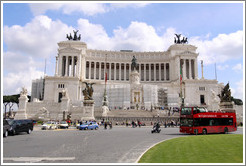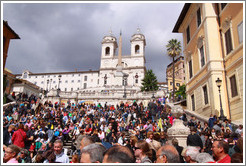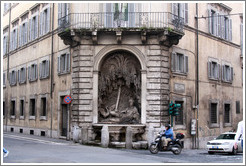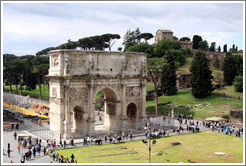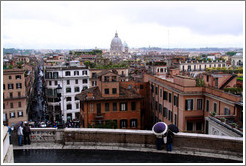 Churches
Rome's churches contain an impressive quantity of artwork, including (in multiple churches) paintings by the venerable Caravaggio.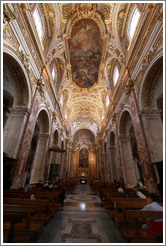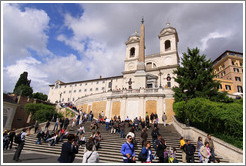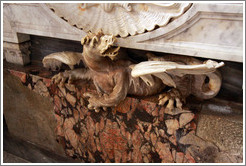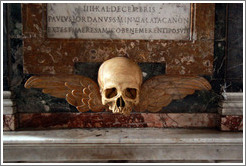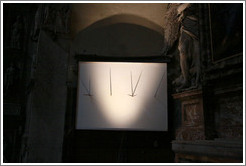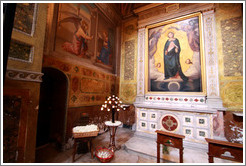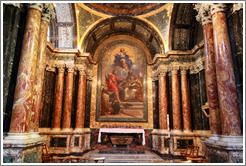 The Vatican
This is the world's smallest sovereign nation (since 1929 when Mussolini granted it independence), surrounded on all sides by the city of Rome. Highlights include St. Peter's Basilica, which has a mummified pope on display, and the Sistine Chapel, famous for its ceiling painted by Michelangelo. The Vatican Museums are very, very extensive.