The Acropolis
The most famous part of Athens is the Acropolis, a raised, fortified area of the city, containing ancient structures. One of these, the Parthenon, built in the 5th century BC, was a temple of the Greek goddess Athena, then later a Christian church, then an Ottoman Mosque, and was partially destroyed in 1687 when it was used as a gunpowder storage facility during a war with the Venetians; it is currently undergoing reconstruction. Another structure, the Erechtheum, also from the 5th century BC, is known for the "Porch of Maidens," a set of six columns shaped as female figures. At the Odeon of Herodes Atticus, built in 161 AD, one can still watch concerts today.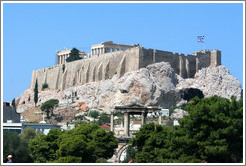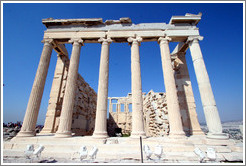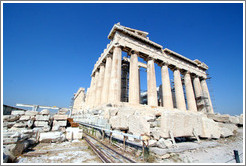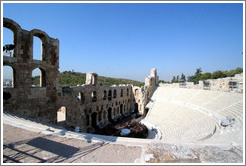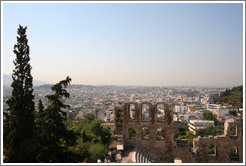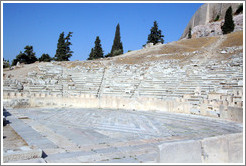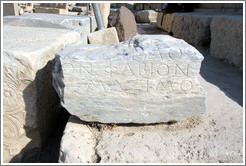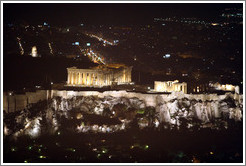 Walking around the City
While many of the modern parts of Athens are architecturally unremarkable -- a jungle of concrete apartment buildings -- there are a few very walkable neighborhoods. One such neighborhood is Plaka, an old section of town with stone streets, neoclassical architecture, and lovely restaurants with outdoor seating. Another is Monastiraki, the site of many shops and a well-known flea market. The very long, centrally-located Ermou Street, is a shopping haven.