My experience with southern France is limited: only one long weekend during which I drove nearly 1000 kilometers visiting places that friends and colleagues told me were beautiful and/or interesting. I ended up in Aix-en-Provence, Saint-Paul de Vence, Tourrettes-sur-Loup, Gourdon, Vers-Pont-du-Gard, Cassis, Esparron-de-Verdon, and Avignon. If (when) I return, I'd like to spend more time near the water and in wine areas like Châteauneuf-du-Pape.


Lovely Places to Swim
Cassis
The calanques at Cassis are gorgeous, dramatic promontories sweeping out of the Mediterranean Sea. People stretch out and sun themselves on flat rocks bigger than themselves as the sea unremittingly pounds the shore.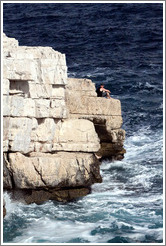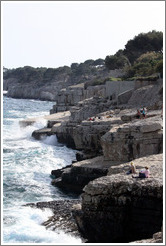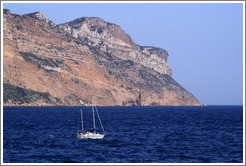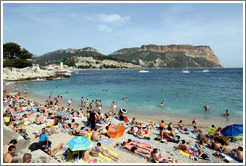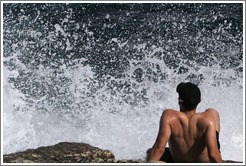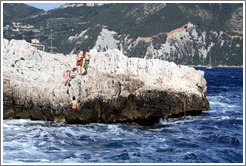 Pont du Gard
Estimates of when this Roman aqueduct was built vary, but it may have been as long ago as the first century AD. The river is a pleasant temperature (an unplanned discovery in the course of trying to get exactly the right angle for the second picture below) and is popular with swimmers. How magnificent to swim and sunbathe in the presence of such a grand, historic structure!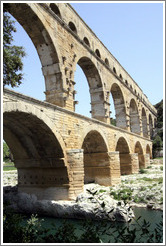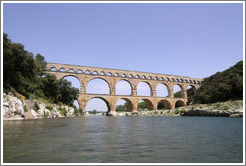 Gorges du Verdon
This mini-Grand Canyon is particularly beautiful, with aquamarine-colored water. The Lac d'Esparron-Gréoux, created by damming the river Verdon River, is a tranquil setting in which to enjoy sailing or swimming.