I love Cuba. It is beautiful, safe, and not overly westernized. The people are warm and kind to visitors, including those from the United States, which has subjected Cuba to a painful, long-standing trade embargo. I traveled to Cuba in 2013 (legally, of course, via a people-to-people licence), and was sad to leave at the end of the trip. Havana is not a place to go for luxury travel, but rather for learning, music, art, and novel experiences.

These photos are from Havana and the nearby city of Matanzas.


Classic Cars
It's well-known that people still drive classic cars in Cuba. However, there are many newer cars on the road as well, especially Hyundais and Kias. Havana has good roads and traffic seems very light (no honking, lots of space between vehicles). Passengers are often tightly packed; it's not unusual to see six or seven people in one car.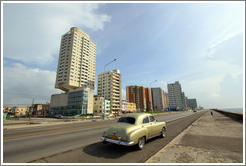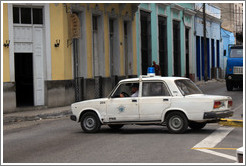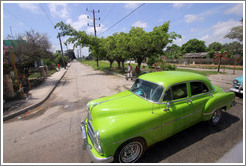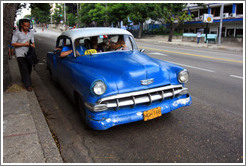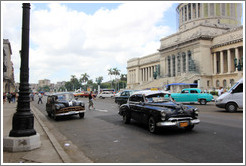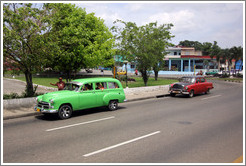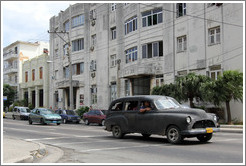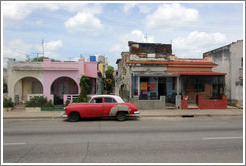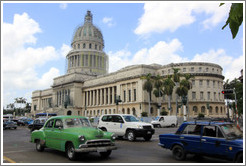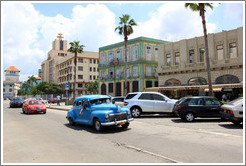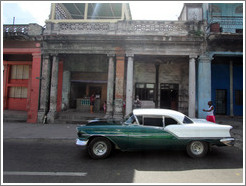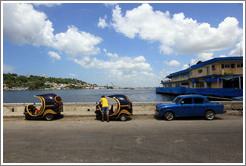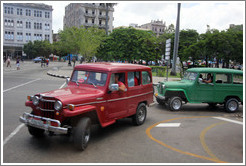 Sometimes the cars aren't in such good shape, spewing smoke or undergoing roadside maintenance.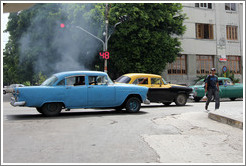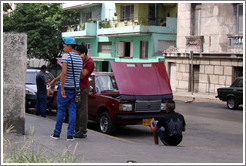 Propaganda
There are no product advertisements in Cuba. But that doesn't mean there are no billboards, banners, or signs. On the contrary, it's not unusual to look up and see a quote from José Martí, an important figure in the battle for independence from Spain, or a larger-than life image of Che Guevara, the Argentine who helped Fidel Castro win the Revolution. No wall is immune; I saw even a children's playground with an image of Che and the word "Paz" ("Peace").

The first of these, below, is particularly telling; translated, it says, "Year 55 of the Revolution," implying that the Revolution is ongoing.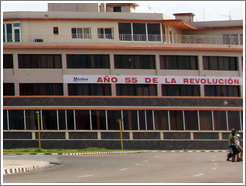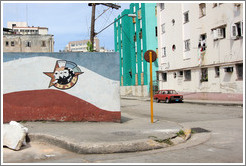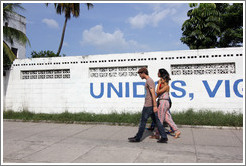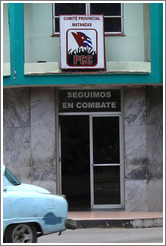 Music
Abdala Studios
Cuba has a state-of-the-art recording studio, owned by the state (as most things are), which has produced albums by artists such as Cesaria Evora and, from Buena Vista Social Club, Compay Segundo.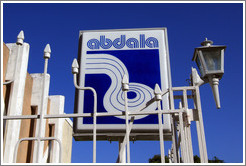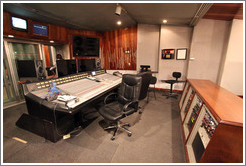 Grupo Afrocuba de Matanzas
This impressive group preserves the rhythms and dance of its members' African ancestors.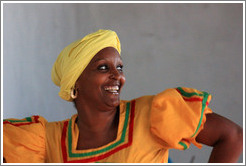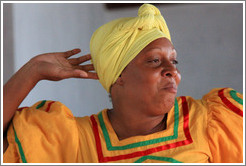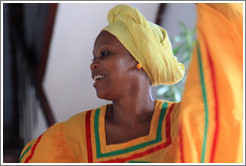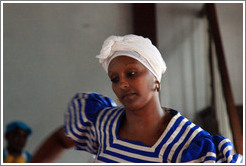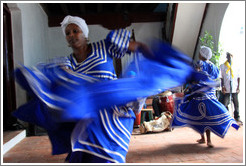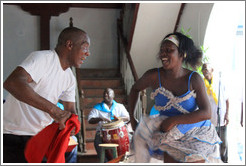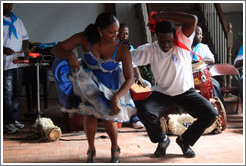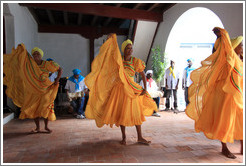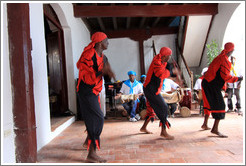 La Zorra y El Cuervo
This club, which you enter through a phone booth, is one of several jazz venues in Havana.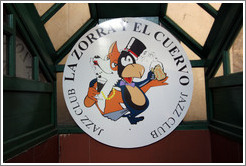 Musicians
I was lucky enough to hear and meet other talented musicians in Havana, including the superb singer Dayme Arocena Uribarri. Her jazz vocals are incredible, especially the low notes.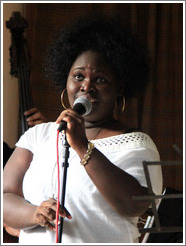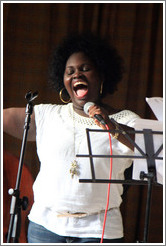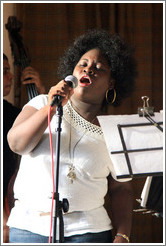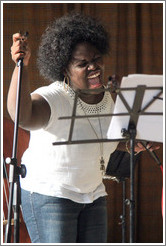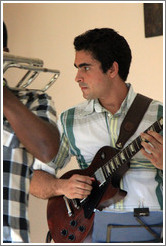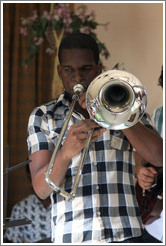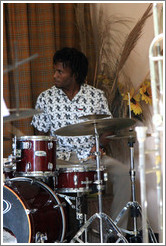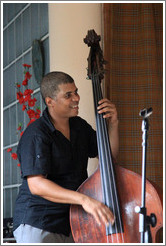 Art
Alicia Leal and Juan Moreira
These talented painters are married and share a studio in the Vedado neighborhood. Some of Juan's works are overtly sexual.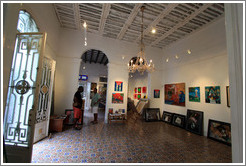 Fusterlandia
Stylistically inspired by Antoni Gaudí and Pablo Picasso, the artist José Fuster is transforming his entire community – a humble neighborhood called Jaimanitas – into an ambitious art project known as "Fusterlandia".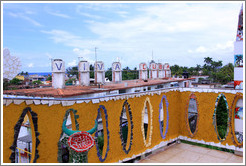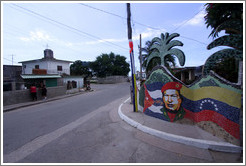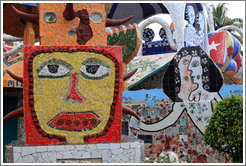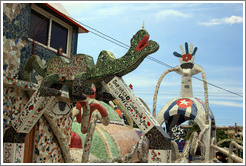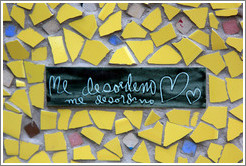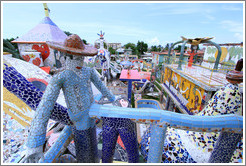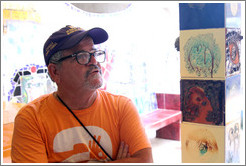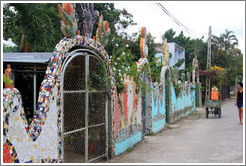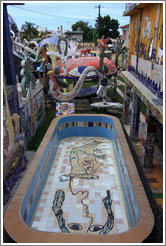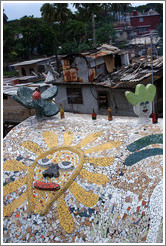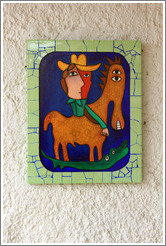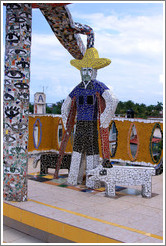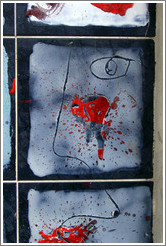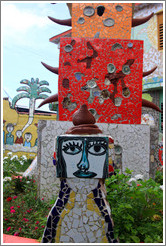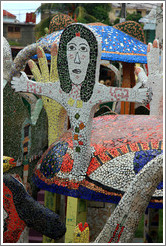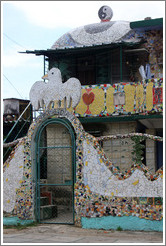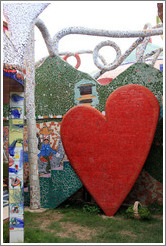 Community Projects
Abraham Lincoln Cultural Center
This dance studio in Matanzas helps children, who might otherwise be left without role models, develop their talents.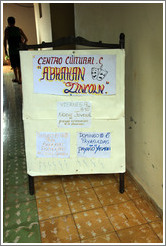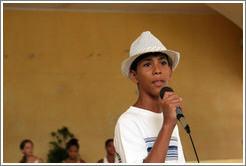 Proyecto Salsita
In Havana, children create papier-mâché artwork under the tutelage of Lázaro Medina.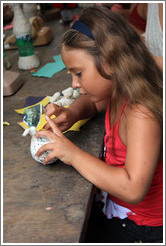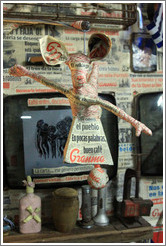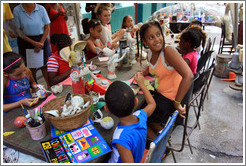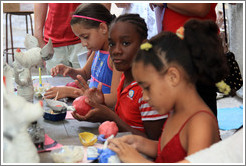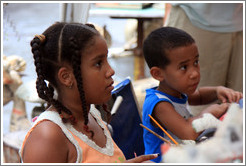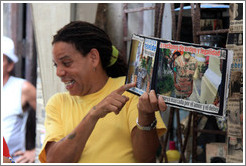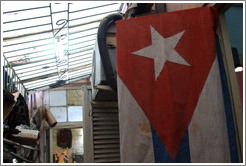 Proyecto Santa Amalia
Although this project exists to provide music and dance for the elderly, the young people visiting had a heck of a time keeping up on the dance floor with these septugenarians!


Plaza de la Revolución
This is one of Havana's iconic scenes: the gigantic plaza with images of Che Guevara and Camilo Cienfuegos affixed to government ministry buildings.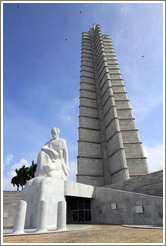 The Malecón
The Malecón is a 8 km-long promenade along the sea. Classic cars cruise down the road, and young friends and lovers pass the time sitting on the sea wall.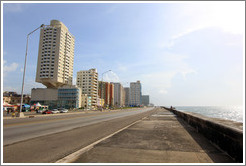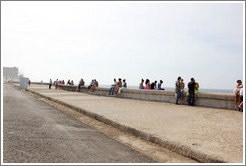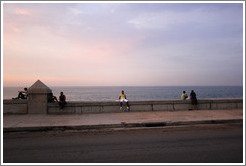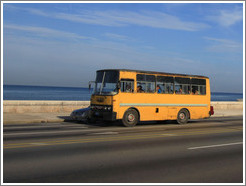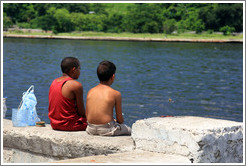 Hotel Nacionál de Cuba
Cuba's National Hotel is a must-see, apparently, for celebrities such as Hugo Chávez and Lisa Loeb, whose photos appear next to each other in the Hall of Fame.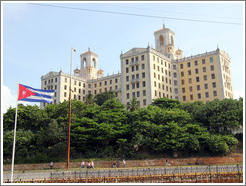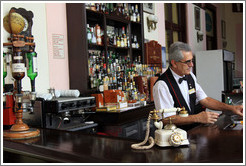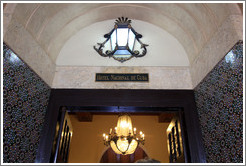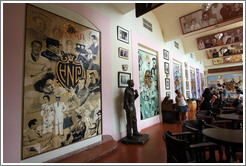 Prado
The Prado is a walkable street dividing Old Havana from Central Havana. One attraction on this street is El Capitolio, a building constructed in 1929 to resemble the U.S. Capitol.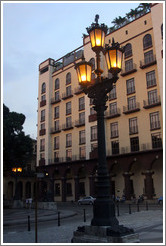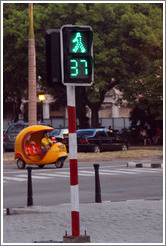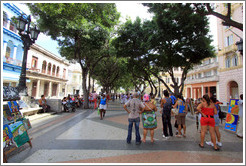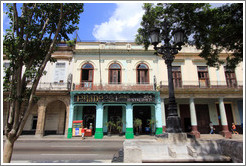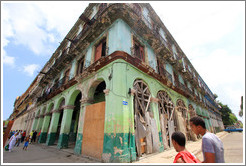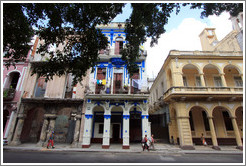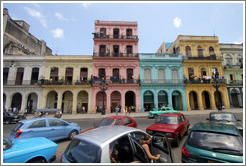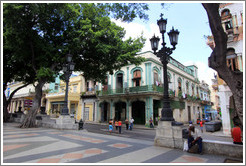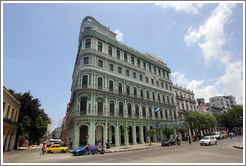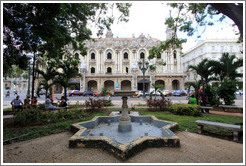 Old Havana
Much of this area is pedestrian-only, with some cobblestone streets and one wooden street in the Plaza de Armas (at the request of a governor who was living there and whose wife disliked the nosise).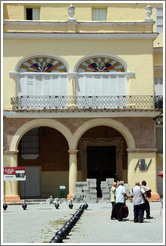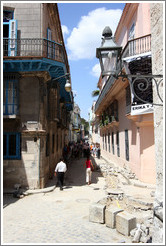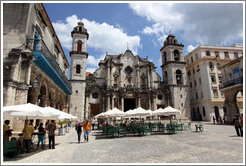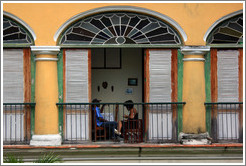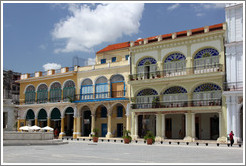 Hotel Ambos Mundos
This hotel's claim to fame is that Ernest Hemingway was a regular here.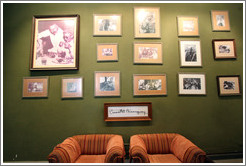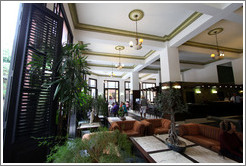 More Havana Photos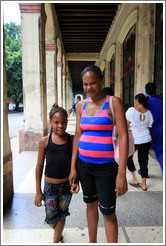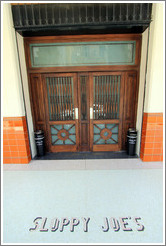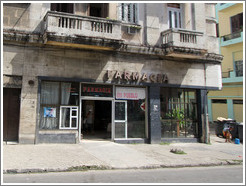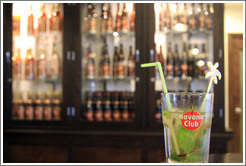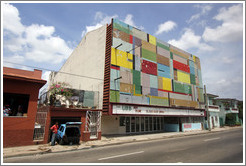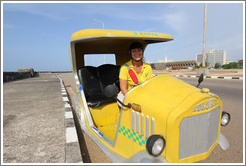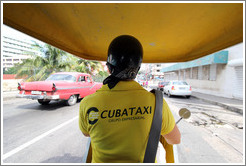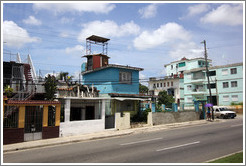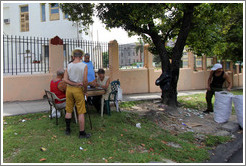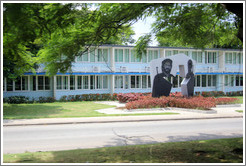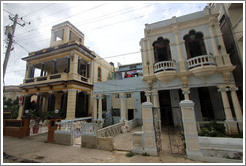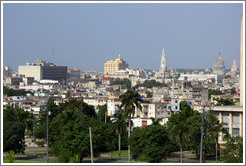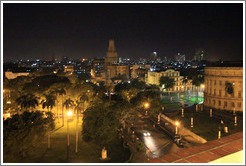 More Matanzas Photos