Chichén Itzá, Part II
Tuesday, March 23, 1999
part of Jin and Eve's Cancun Adventure!
---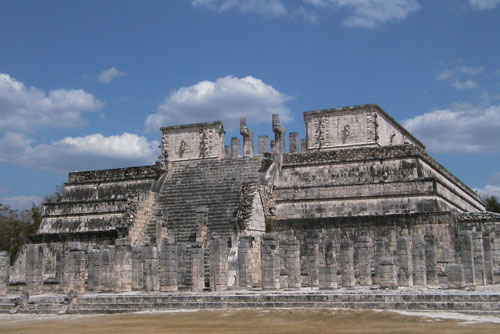 Another view of the temple of the warriors.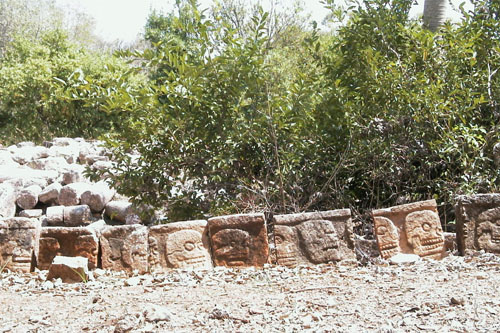 Skulls.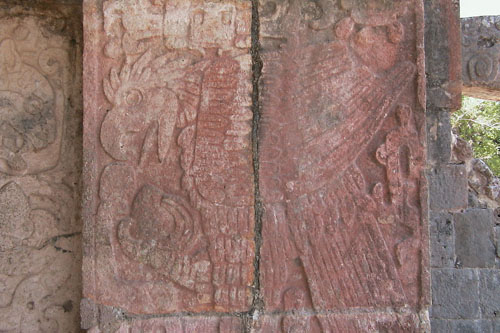 Eagle eating a human heart.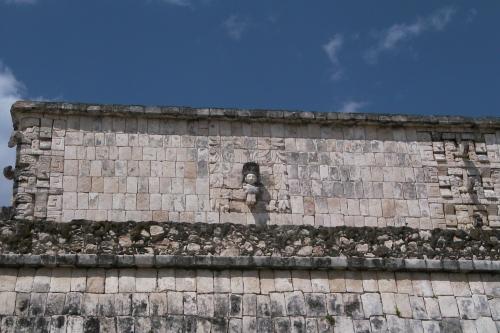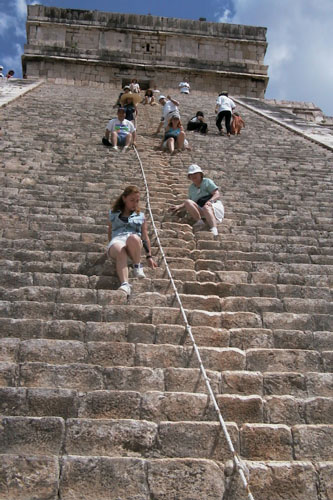 People sliding down on their butts from the pyramid.
The stone steps are worn irregularly and quite smooth in places. The trip down can be a quite stimulating experience.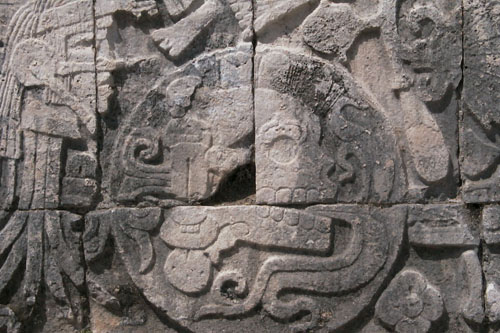 Closeup of skull beneath the winning team captain's prize ceremony.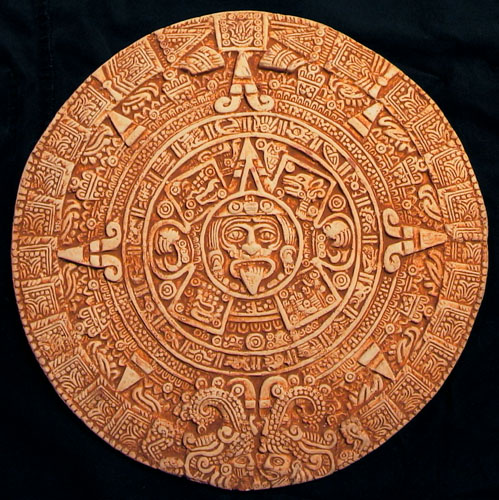 An engraved Mayan calendar.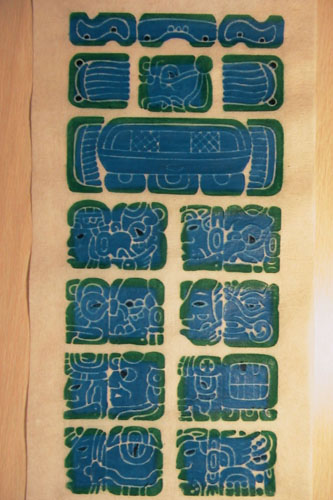 Eve will give a hundred pesos (about $10) to the first person who correctly guesses what this is and what it means.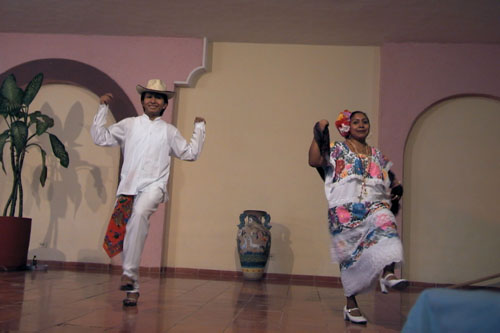 A pair of folkloric dancers who performed at the restaurant we ate at on the way from Chichén Itzá.
---
Feedback is welcome. Text, images, and sounds by Eve Andersson and Jin Choi.