A Lazy Day; Jin Knows His Beer
Monday, March 22, 1999
part of Jin and Eve's Cancun Adventure!
---
Today Jin and Eve mostly lazed on the beach. reading, getting tan (Jin forgot to put sunscreen on his ears, so now they're red).

Jin won a free "Pirate Cruise" by being the first in a group of people to correctly answer the question "What are three brands of Mexican Beer?"

We had some good meals -- Cancun is full of restaurants of all types, strolled around quite a bit, and did a little salsa and merengue dancing.

Besides walking, our only other form of transportation has been busses. The city busses are great! Not only are they frequent, inexpensive, and clean, but they are fun to ride because the drivers are maniacs, driving really fast yet alertly, making the ride like a rollercoaster: it's scary, but you you know you'll come out alive.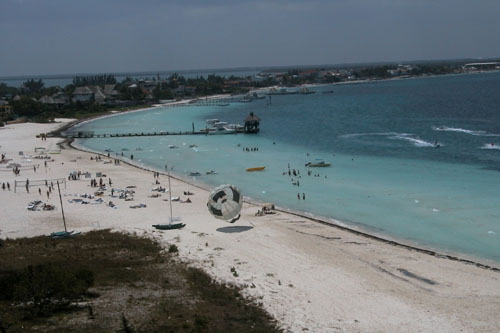 The beach is very active in the morning.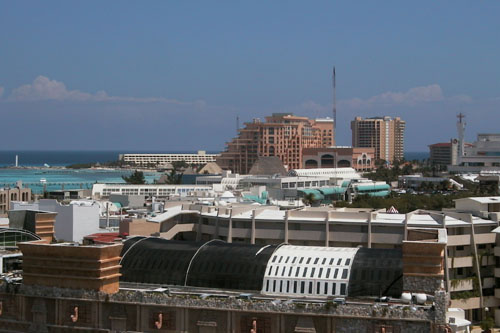 Jin says that Cancun is just like Las Vegas, with all the big hotels and the catering to tourists.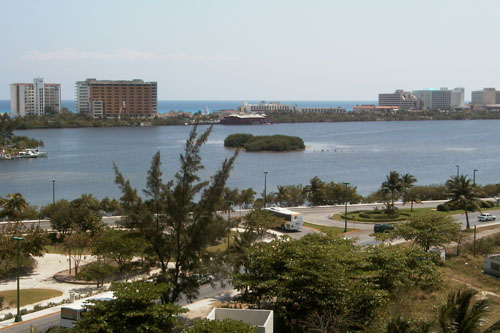 But, of course, Las Vegas doesn't have a beautiful ocean like Cancun has.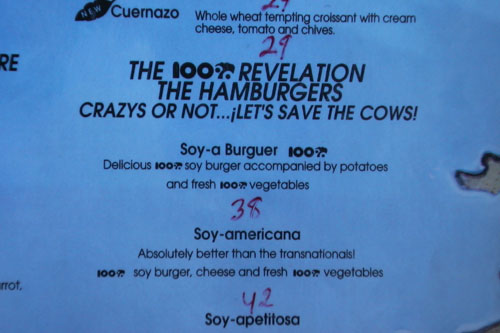 Eve has no choice but to love a restaurant that says "Save the Cows" on its menu. Just so you know, 100% Natural, the restaurant that this menu is from, has many dishes that are more "normal" than soy burgers, and everything we tried was good.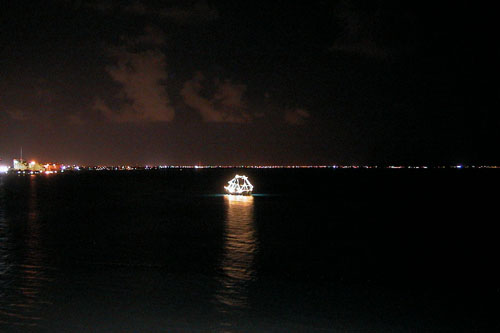 The music and activity on this boat was so loud we could hear it from our hotel room!
---
Feedback is welcome. Text, images, and sounds by Eve Andersson and Jin Choi.