The Night Before
Saturday, March 20, 1999
part of Jin and Eve's Cancun Adventure!
---
Merely hours before takeoff, Eve hurredly writes some code that allows us to transfer pictures and captions using a web browser on any computer in Cancun to our web server's Oracle database in Massachusetts. Then she writes a couple scripts to generate Oracle-backed web pages on-the-fly (like this one) showing our adventures as they unfold!

Jin and Eve stay awake all night, kept company by our fellow ArsDigitans who tend to stay up all night anyway.

Eve is excited and impatient. Jin steadfastly hacks away on his laptop. Actually, Jin ends up sleeping for a couple hours. The bum!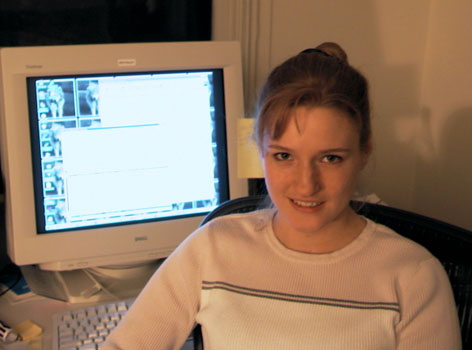 Eve by her computer, creating this web site.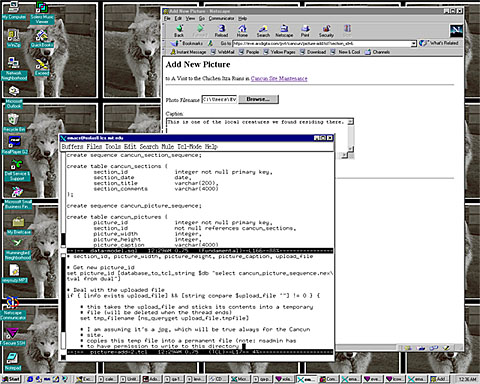 In case you're curious, this gives you an idea of the backend of the site. (Note that the web server runs on Unix -- I'm just using this Win NT computer as a terminal!)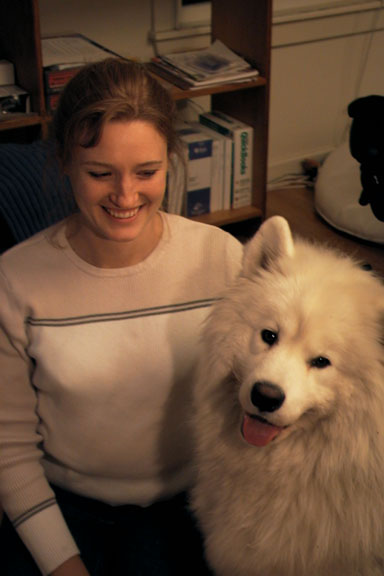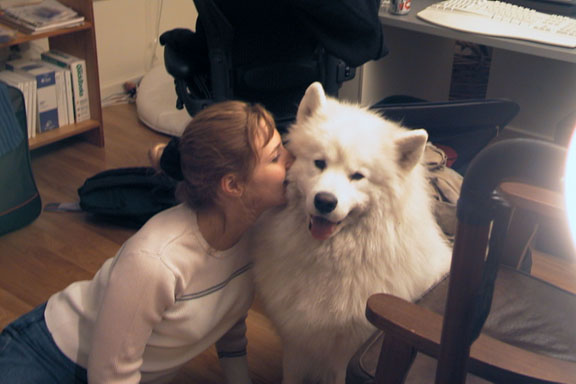 Eve kisses Alex goodbye.
Jin won't let Eve put up any pictures of him!
---
Feedback is welcome. Text, images, and sounds by Eve Andersson and Jin Choi.